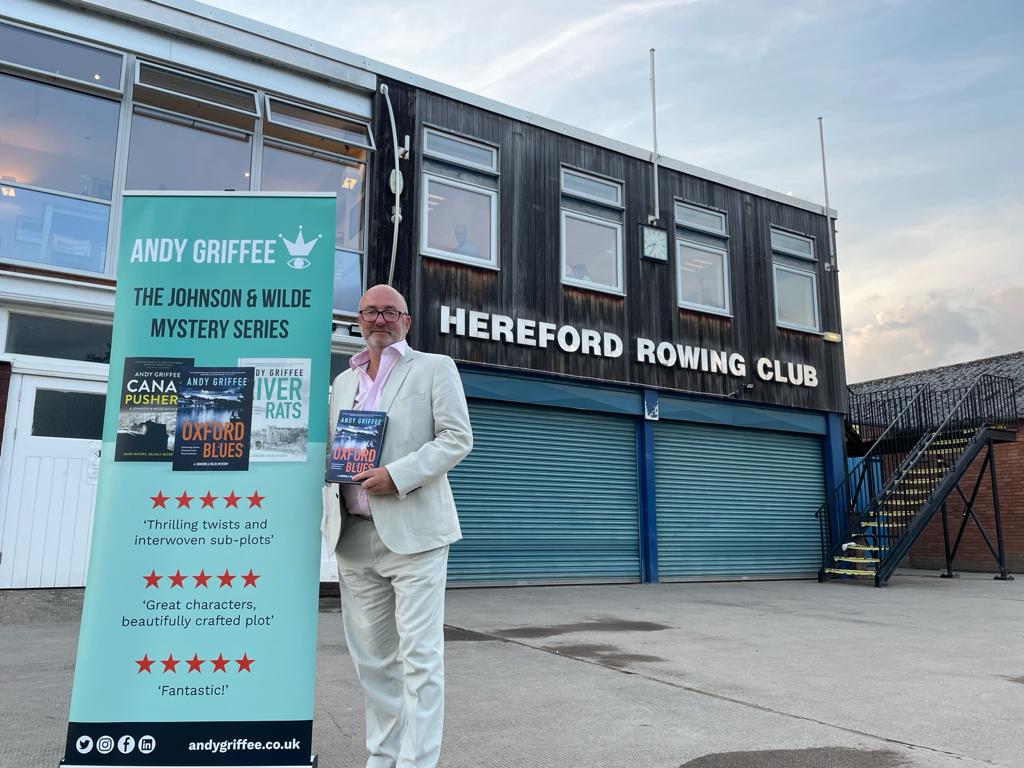 July 26, 2021
Oxford Blues Launch: Pushing the Boat Out for Oxford Blues
On 22nd July, Orphans celebrated the launch of Andy Griffee's incredible new crime fiction book, OXFORD BLUES. Looking over the beautiful river Wye at The Rowing Club in Hereford, with a glass of Pimms in hand, it was the perfect evening to celebrate the third book in Andy's Johnson & Wilde series. Read some words from Andy's below…
Well. Despite the odds, what a swell party that was.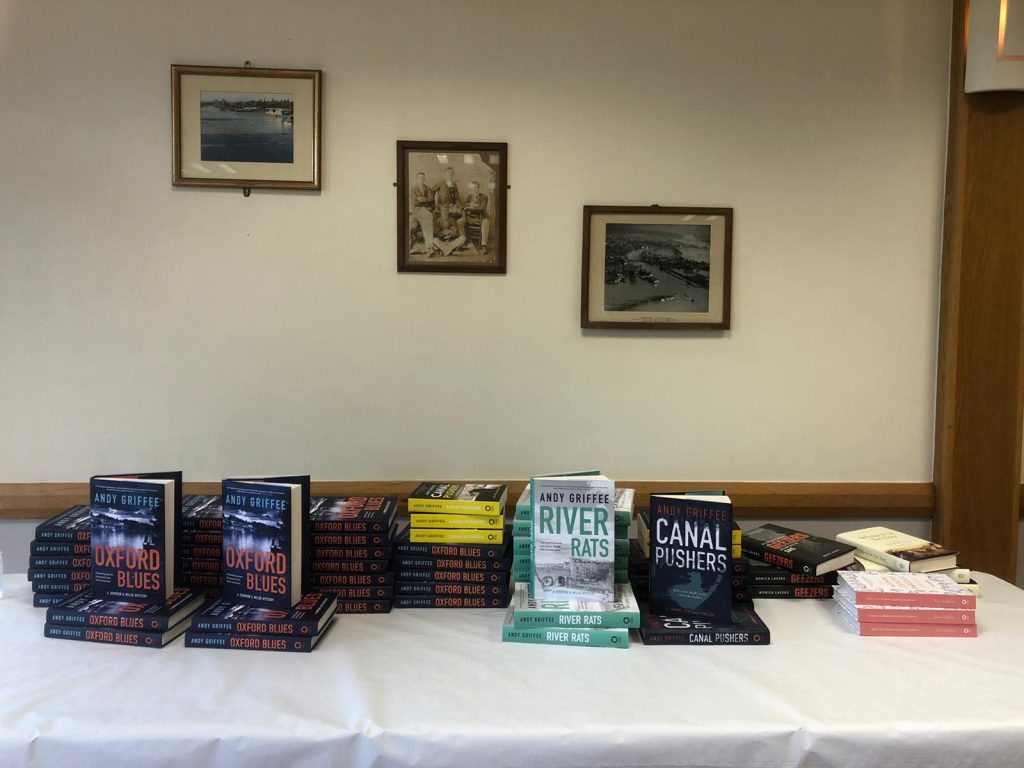 At one stage I feared that once again my book launch party would have to be done from the solitary confinement of my study on Zoom or Facebook Live. Then, in desperation, I wondered about linking up with a wedding or a funeral. I quickly abandoned this notion after realising that the headline in the Hereford Times might be a bit controversial – 'Waterways Crime Author Seeks Bride or Body for Riverside Meeting'. Finally, after a week's enforced delay, we managed to assemble more than 60 friends, family, and readers at Hereford Rowing Club for the launch of Oxford Blues.
The late afternoon sun shone on the river, the welcoming glasses of Pimms clinked, and finally, life seemed to be returning to normal. I told the assembled guests that I had written book three in the Johnson and Wilde crime mystery series without a title. Initially, I had dubbed the book Ophelia's Weeds (as an echo of Shakespeare's poor drowned heroine in Hamlet). But a book club member on Zoom told me it was pretentious. Pretentious! Moi?
Then I wondered about using Isis in the title. After all, the book is set on the Thames at Oxford where it becomes the River Isis. But a quick google search convinced me that most readers would think the book was about Islamic terrorists. Finally, Oxford Blues popped into my head as I walked my dogs one morning.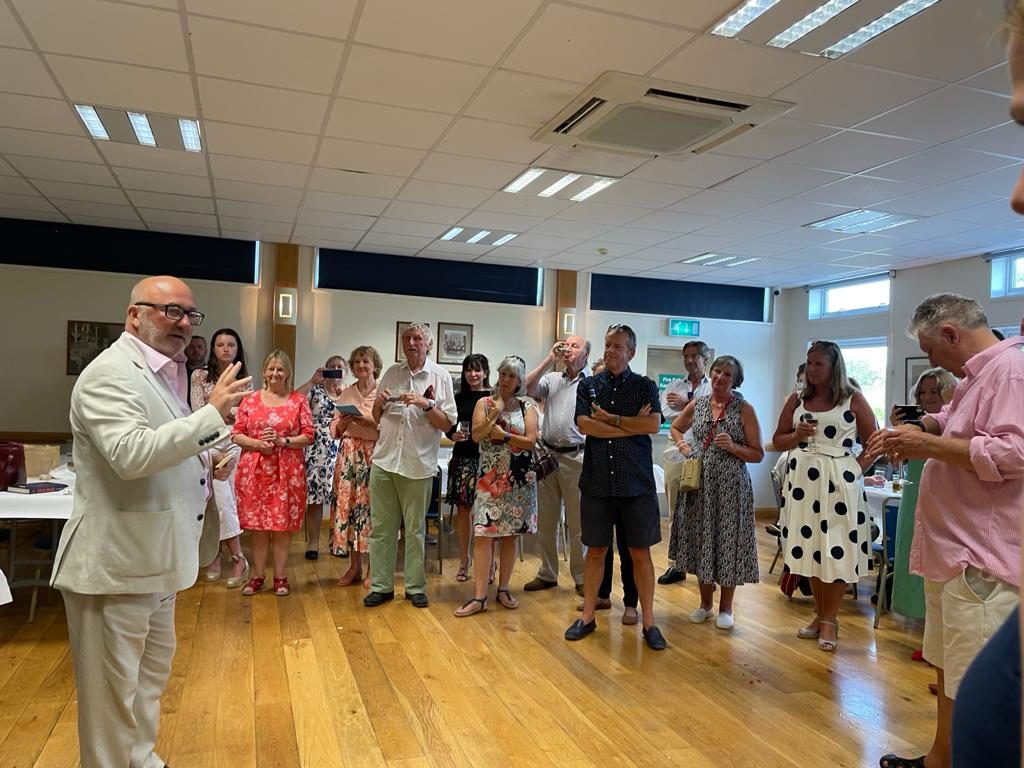 That would work, wouldn't it? The book is set in Oxford in mid-January. It has a melancholic atmosphere and also features university rowing, in which those taking part are awarded a Blue. Perfect. When I researched the name, I discovered Oxford Blues was also the title of a 1984 film starring Rob Lowe. I eagerly shared the new book title with my family and was surprised when my son's partner Bella announced: "My dad was in that film!"
Sure enough, her father, the actor Julian Firth, had been given his first big movie role in the same film. Moreover, she had never seen it. And so, the next time they visited, I hunted it out on Amazon Prime and we settled down to watch Rob Lowe fall in love with a picture of an English woman undergraduate in a magazine and then blag his way into Oxford University to meet her. He has to overcome local snobbery and other love rivals, but finally, he wins a crucial university rowing race and gets the girl. Bella's father played one of his few English friends in the film.
I am afraid the viewing was very embarrassing. Not because of the film's creaky plot and the terrible Eighties soundtrack – but because Bella had to sit alongside the 'in-laws' and watch her father snog a succession of pretty young actresses!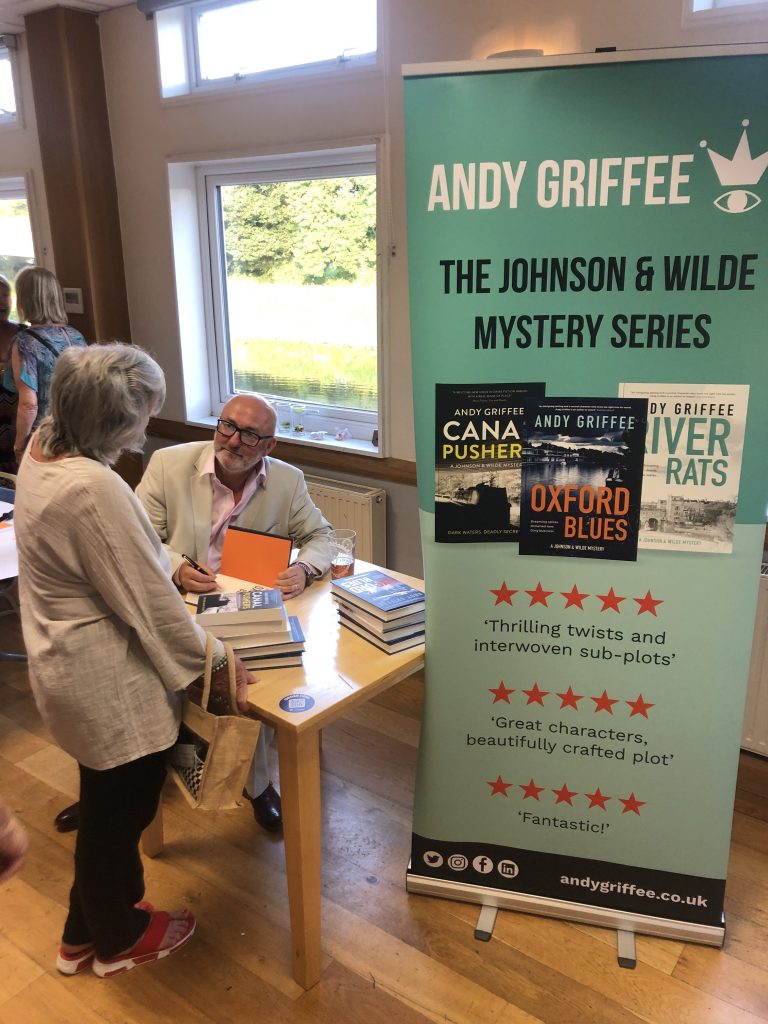 However, the name stuck and now it adorns the cover of another beautifully designed and presented book from Orphans Publishing. Oxford Blues is the third in the Johnson and Wilde Crime Mystery series which began on the Midlands canals (Canal Pushers) moved onto the River Avon at Bath (River Rats) and has now stopped off at Oxford. That's the beauty of having a main character called Jack Johnson who lives on a narrowboat.
At the close of my speech, I revealed I had finished the first draft of book four in the series which is set in Amsterdam. And I suggested our guests form three different queues – one to buy Oxford Blues, another to get their copy signed, and another for those who fancied helping me carry out further research in the Dutch city. Good job I was only joking as I suspect the third queue would have stretched right down to the river!

Featured Publications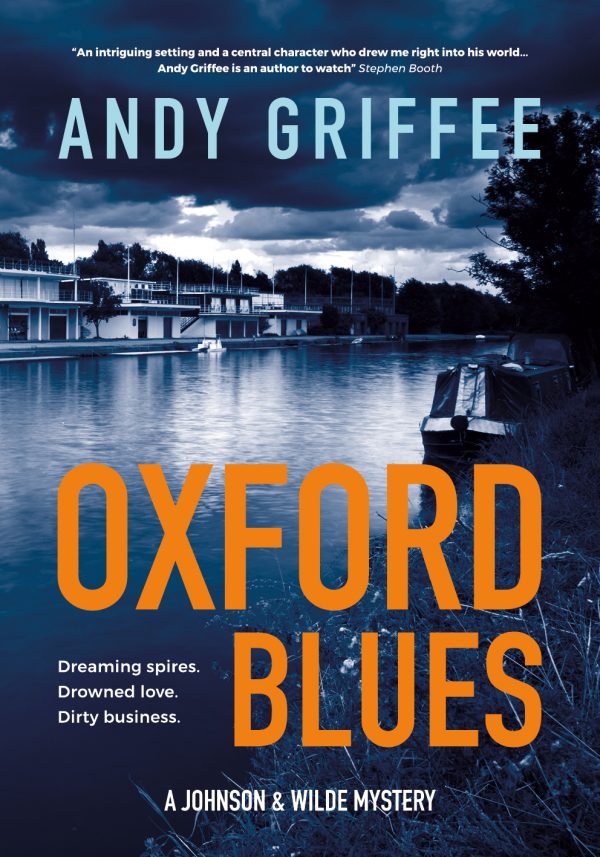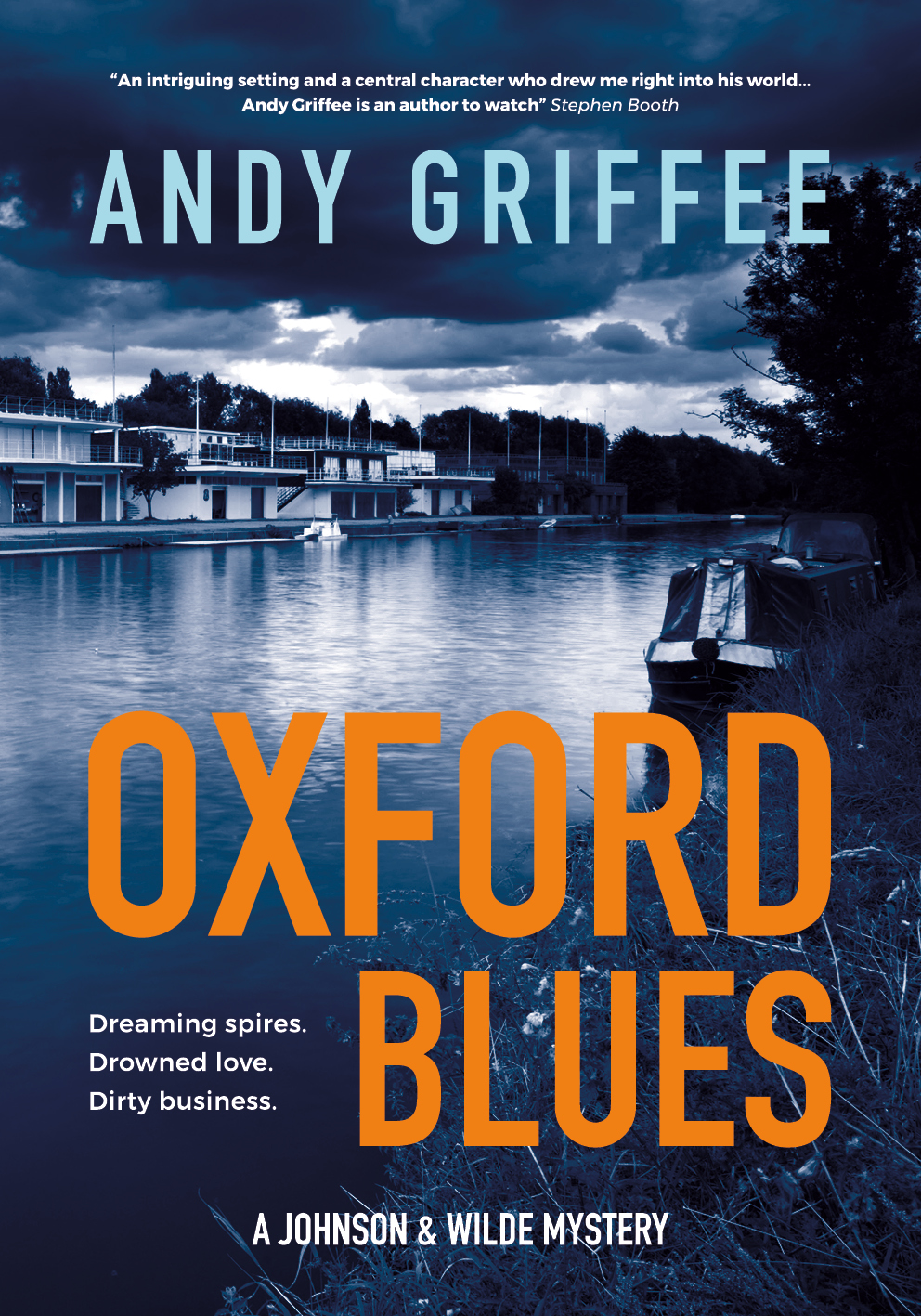 Oxford Blues: Johnson & Wilde Crime Mystery 3
Signed copies with free UK shipping Book 3 in the Johnson & Wilde crime mystery series and Jack and Nina are in Oxford – but what lies beneath Iffley Lock? Winter onboard a narrowboat can be a cold and lonely affair and Jack Johnson is keen to catch up with Nina Wilde, who has moved to Oxford to be near her niece, Anna, an undergraduate at the university, and rekindle the spark of their on-and-off relationship. Moving his boat […]
Read More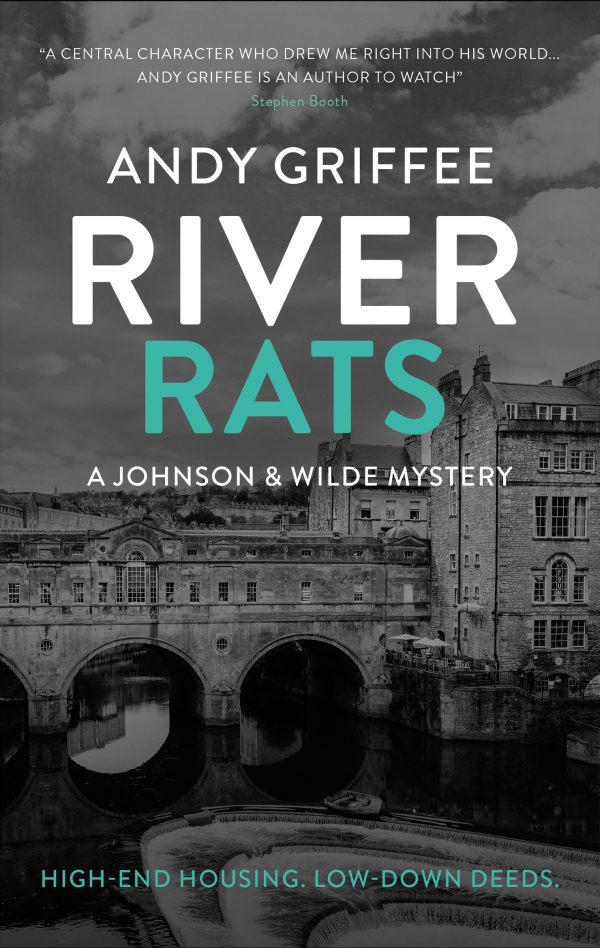 River Rats: Johnson & Wilde Crime Mystery 2
HIGH-END HOUSING. LOW-DOWN DEEDS. WAR ON THE WATER… Jack Johnson is back on the water and in trouble once more, this time in the beautiful Georgian city of Bath.  The second thrilling book in a new canal-based crime series. "An exciting new crime series, with an intriguing setting and a central character who drew me right into his world from the start" Stephen Booth, author of the acclaimed Cooper & Fry series. Jack Johnson has a talent for trouble – […]
Read More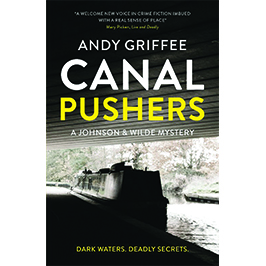 Canal Pushers: Johnson & Wilde Crime Mystery 1
Book 1 in the Johnson & Wilde crime mystery series, featuring ex journalist Jack Johnson, the enigmatic Nina Wilde, and a narrowboat with a top speed of 4 miles per hour… Jack Johnson is newly divorced, recently made redundant and in search of a fresh start. But when a young boy he meets on the canals turns up drowned, trouble seems determined to follow him. With the encouragement of Jack's unlikely companion, Nina, who's come aboard his narrowboat, Jumping […]
Read More
Subscribe to our newsletter
Get the latest from Orphans Publishing