Maximum Volume
Hardcover ISBN - 978-1903360248
£20.00
Purchase Ebook
You can also buy this book in Ebook format, please use the links below to purchase from your device's store
Maximum Volume
The Life of Beatles Producer George Martin, the Early Years, 1926–1966
George Martin – the man, the mind, the music. This is the story of the legendary producer who worked with a multitude of iconic comedians and musicians.
"Engrossing and forensically detailed… A fascinating read"

– Ray Connolly, author of Being Elvis
His most notable contribution to the music industry was his time spent as the producer for The Beatles through the rise of Beatlemania. His work with the four-piece beat band was so instrumental in the band's success that he is often, and deservedly so, referred to as the 'fifth Beatle'.
The first of two volumes, Maximum Volume traces Martin's early life, from an impoverished childhood, through WWII, to becoming head of EMI's Parlophone Records.
There, he made waves in British comedy and saved Parlophone from ruin with records from the likes of Peter Sellers and Spike Milligan. Then one day, whilst he was waiting to discover the next Cliff Richard, an old white van pulled up in front of Abbey Road Studios and out stepped four thin and weedy musicians with a peculiar band name.
As this dramatic story unfolds, the book transports you into the Studio 2 sessions with the Fab Four – Lennon, McCartney, Harrison and Starr – and their innovative producer, 'Big George'. Maximum Volume offers an intimate insight into the meteoric rise from the early days at Liverpool's Cavern Club, to film deals and world tours.
A tribute to the industry giant, the book explores how Martin shaped The Beatles' incredible body of work and defined the modern concept of a record producer in the process.
Praise for Kenneth Womack
"An insightful, entertaining and enlightening read – roll on volume two"
– Record Collector Magazine
"This book is long-overdue… It is highly recommended"
– Beatles blogger
"Womack's is the first book dedicated to Martin himself, much celebrated, but still often treated as a fifth wheel than as what he truly was, the fifth Beatle"
– Economist
"The first of a two-volume study of an interesting and sometimes conflicted man living in remarkable times"
– Mail on Sunday
"Womack's meticulous research results in a detailed analysis"
– Forbes
"An authoritative account of pop-music history and the man who helped shape it"
– Kirkus Reviews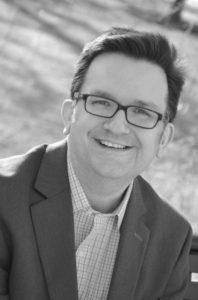 About the author
Kenneth Womack is the Dean of the Wayne D. McMurray School of Humanities and Social Sciences at Monmouth University. His books include The Cambridge Companion to the Beatles, which won the Independent Music Book of the Year 2009. He travels the world giving talks about The Beatles and shares his expertise through his Huffington Post blog and appearances on TV and radio, from the BBC to NBC.