Visualising the Beatles
Calling all Beatles fans – discover the story of the Fab Four through the stunning world of infographics.
'In all my years of supporting, advising and encouraging musicians and bands, I have referenced The Beatles a million times. Quite simply because they set the rules for rock and pop music'
Damian Keyes (foreword).
If you binged Peter Jackson's documentary 'Get Back', or if you loved Paul McCartney's 'The Lyrics', look no further! Visualising the Beatles is the perfect data deep-dive in gorgeous graphics.
Visualising the Beatles is a 'magical mystery tour' of the electrifying days of Beatlemania. Travel through the vibrant sixties, from band's first performance at the Cavern Club to their final 1969 rooftop concert. Experience an infographic delight, beginning with the band's explosion into post-war Liverpool's buzzing music scene. From their first album 'Please Please Me', the book explores every album ever made, right to their final release 'Let it Be'.
Appealing to both music lovers and graphic design enthusiasts alike, this book explores the Beatles' musical genius like never before. Gain insight into everything from the lyrics and songwriting splits to their iconic album cover art. The book also features illustrations of their most recognisable outfit choices, including those worn on the cover of 'Abbey Road'. Visualising the Beatles portrays the Fab Four through an entirely different lens. The visuals are both beautifully designed and easy to compare.
Dust off your vinyls or shuffle your Spotify playlist! Enjoy this fresh and fun look into the world of the swinging sixties…
For an interactive preview, follow this link or scan the QR code below!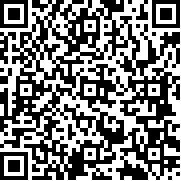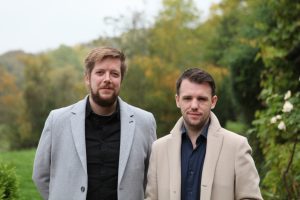 About the Authors:
John Pring and Rob Thomas' design agency Design By Soap creates renowned infographics. The list of of organisations is as diverse as Google, the Guardian, the Hard Rock Cafe and Saatchi & Saatchi.
Self-confessed Beatles geeks, the pair began to visualise the Beatles' music and their story through infographics. When they launched a Kickstarter campaign to raise funds for printing they were overwhelmed by the response. Hundreds of people pledged their support and the project featured across the world, from the Washington Post to Gizmodo. Before they knew it, their project transformed into a beautiful book…
Reviews