The Life of Beatles Producer George Martin, Biography Bundle
Hardcover ISBN - 978-1-903360-24-8, 978-1-903360-26-2
£30.00
Out of stock
The Life of Beatles Producer George Martin, Biography Bundle
George Martin is the man, the mind, the music. This is the story of the legendary producer who worked with a multitude of iconic comedians and musicians.
"A must-read for musicians, producers, Beatles fans, and music lovers"

– Scott Freiman
Martin's most notable contribution to the music industry was his time spent as the producer for The Beatles through the rise of Beatlemania. His work with the four-piece beat band was so instrumental in the band's success that he is often, and deservedly so, referred to as the 'fifth Beatle'.
The first of two volumes, Maximum Volume traces Martin's early life, from an impoverished childhood, through WWII, to becoming head of EMI's Parlophone Records.
Sound Pictures is the second book in the two-part biography this book traces the story of George Martin and the Beatles' incredible artistic trajectory after reaching the creative heights of Rubber Soul.
Praise for Kenneth Womack
"Womack's meticulous research results in a detailed analysis"
– Forbes
"An authoritative account of pop-music history and the man who helped shape it"
– Kirkus Reviews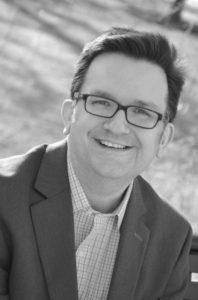 About the author
Kenneth Womack is the Dean of the Wayne D. McMurray School of Humanities and Social Sciences at Monmouth University. His books include THE CAMBRIDGE COMPANION TO THE BEATLES, which won the Independent Music Book of the Year 2009. He travels the world giving talks about The Beatles and shares his expertise through his HUFFINGTON POST blog and appearances on TV and radio, from the BBC to NBC.