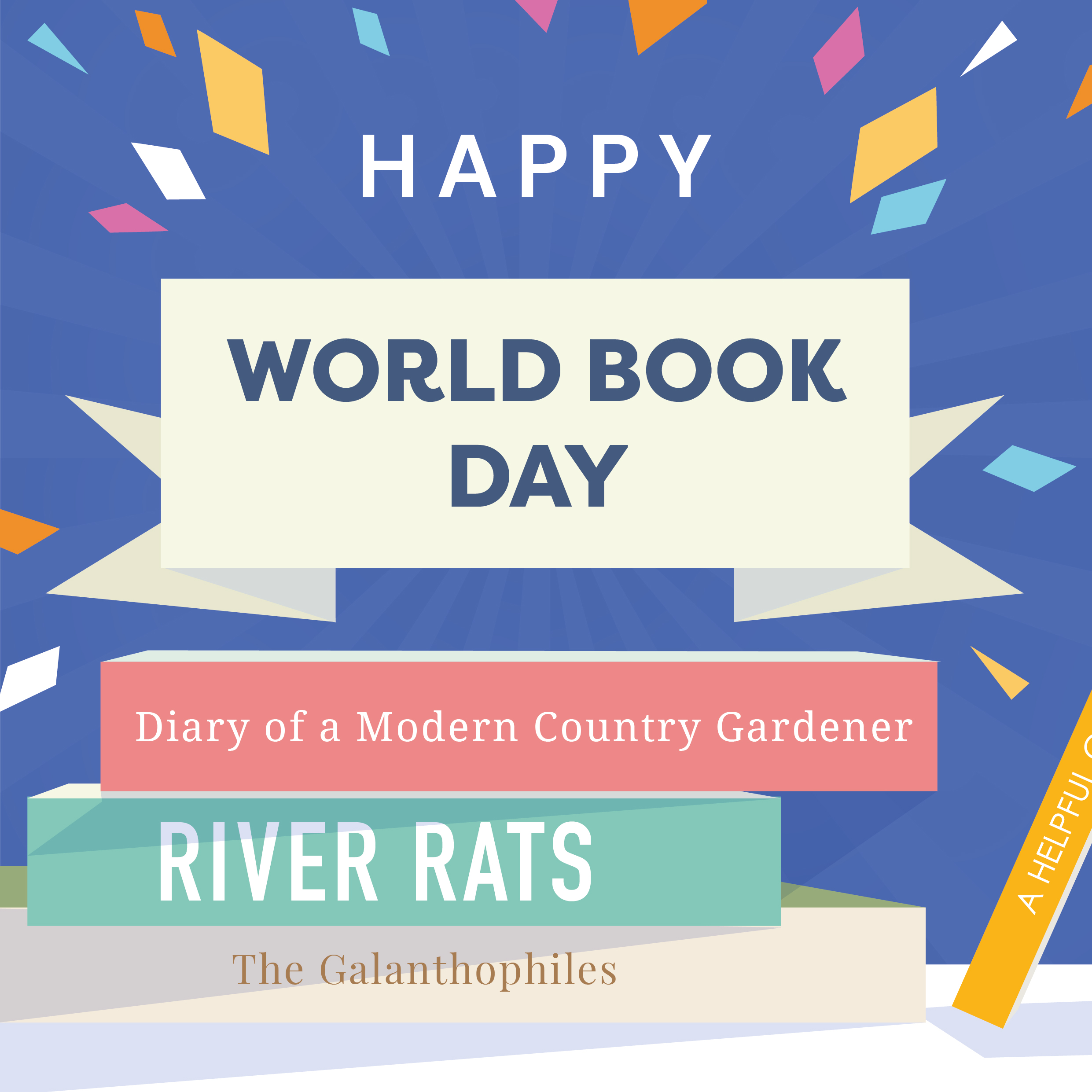 March 4, 2021
World Book Day: meet our authors!
Want to know a little more about what makes some of our authors tick? Look no further! Publishing Assistant, Hannah, asked some of our authors about their favourite books, their inspiration, which fictional characters they'd like to be, a fun fact, and which three guests they would have at their dream dinner party.
Our authors listed a wide selection of their favourite books…
Of course, it's a difficult question for every author, and some simply couldn't choose one…
Averil Opperman: I hate being asked for a favourite book! It's like being asked to choose your favourite child or friend or family member. I have loved so many books over the years at different times of my life. I love Dickens, Emily Bronte, the work of Dorothy Parker; Iris Murdoch's The Sea The Sea; the magic of JK Rowling's Harry Potter; Lee Child; Dinah Jeffries …I could go on and on.
…Some are suckers for a well-structured plot or captivating characters…
Monica Lavers: 'The Stand In' by Deborah Moggagh. There's a huge 'reveal' in the middle which shocked me the first time I read it, but even though it's no longer surprise, I still love the book. I just don't know how she worked with so many strings to the plot, and her fantastic descriptive writing places the reader right there with the main character.
Kenneth Womack: 'The Good Soldier', by Ford Madox Ford. It never fails to mesmerize me with its remarkable structure and carefully honed narrative!
Andy Griffee: I find it almost impossible to choose a single favourite book, but if I had to, I suppose I would have to take my complete 21-edition box set of Patrick O'Brian's Aubrey/Maturin novels. The books follow the career of Jack Aubrey, a swashbuckling officer in the British Royal Navy during the Napoleonic Wars and his buddy, the Irish ship's surgeon and spy, Steven Maturin. The historical detail is astonishing – but it is the interplay between the two main characters which makes the series so compelling. Jack is a flawed hero – particularly where women and money are concerned – but he is an extremely brave fighter. He is flesh to Maturin's brain and together they work harmoniously. Maturin is a brilliant surgeon, an exceptional naturalist and a cunning spy.
…Others love the nostalgia of childhood books…
Tamsin Westhorpe: 'Peter Rabbit', it reminds me of being read to as a child with my sisters
Carly Tinkler: 'The Tall Book of Make-believe'. Published in 1960, it's a beautifully-illustrated collection of children's poems and prose from the first half of the 20th century. I won it as a school prize for writing age 5, and was captivated from the start. This book made me want to be a writer when I grew up. I still have it, and my often read it to my grandson.
Going back in time: when asked which character from a book they would be, unsurprisingly, they wanted to take a look back through history.
Andy: I would want to be Henry DeTamble from 'The Time Traveler's Wife' by Audrey Niffenegger. Obviously, I wouldn't want to experience his plot or endure his end, but I would love to have the ability to travel back in time and witness historic events for myself. Among others, I would definitely look up Hemingway and Scott Fitzgerald in Paris, Agatha Christie, John Buchan, Chaucer, Donne and, of course, Shakespeare.
Carly: I'm not sure I'd want to live there permanently, but I would love to spend time travelling around 5th century England, as described in Kazuo Ishiguro's brilliant novel 'The Buried Giant'. We know very little about that period of history (which is why it's called the Dark Ages), and it fascinates me. What did the landscapes look like? How did people live? What did they believe? The information I gathered would be really useful for a book I've already started writing.
Monica: I'd like to live a day or two as Helen Thomas, wife of the poet Edward Thomas. Her 1988 book 'Under Storm's Wing' paints a chaotic picture of her married life with a selfish husband who would just take off for long walking trips and leave her to manage the children and they never had any money. I'm mesmerised by their existence. Her cottage sounds idyllic and I know the area where they lived quite well. I want to be there and work out her husband's side of the story because I have a feeling she was the chaotic one!
Inspiration station: what inspires our authors most?
For some, nothing beats breathing in the fresh air to get inspiration flowing…
Monica: I'm most inspired and happy when I'm out on the hills or mountains, alone. I do all my thinking about writing while I'm just walking or climbing. I don't spend much time on the laptop at all, my book mostly happened in my head.
Andy: I am inspired by my morning dog walks along the beautiful River Teme. These moments give me time to order my thoughts for the next passage of writing and challenge myself not to be predictable. Also, other books. Joyce Carol Oates said writers should "Read widely and without apology. Read what you want to read, not what someone tells you to read."
…While others take inspiration from those around them…
Tamsin: People who have a dream and work their socks off to make it happen.
Averil: Spring, family, friends and travelling!
Carly: People who display qualities such as courage, kindness, selflessness, integrity, equanimity, creativity and positivity, especially in the face of great adversity.
Kenneth: Artistic ambition – creative innovation never fails to stir my own artistic energies.
We also asked our authors which three people they would have at their dream dinner party, as you'll see it was quite a mix, although Michael Palin seems to be a popular man around town!
Andy: Assuming they have to be alive, Stephen Fry, Helena Bonham-Carter and Joanna Lumley would be an awful lot of fun darling. Dead: too many to choose, but Hemingway and Scott Fitzgerald in Paris, Agatha Christie, John Buchan, Chaucer, Donne and, of course, Shakespeare.
Tamsin: At the moment my best friends! Or David Sedaris for comedy, Michael Parkinson and Julie Walters.
Averil: For a fun dinner party I would invite: Sophia Loren, Michael Palin and Alexander McCall Smith.
Carly: I'd definitely have my late mum and dad. We used to eat together regularly, and there are so many things I wish I'd asked them. The third guest would be my mother's namesake and our great, great etc. grandmother, Suzanne Curchod, who was born in 1737. She was a salonist and writer, and mother of Mme Germaine de Stael, also a writer and a political theorist who antagonised Napoleon. What fantastic novel fodder that would be!
Monica: Easy. The Hollywood actor David Niven, Michael Palin and the explorer Levison Wood. I could look at Levison all day, but all three are extraordinary raconteurs and entertainers.
The authors had a variety of fun facts, but this one was my personal favourite..
Averil: I dance alone on the lawn just after dawn on the Winter Solstice to celebrate the days getting longer (I don't like winter) – and I won't tell you what I wear!
So, there you have it. A little peak into the inner workings of our authors.