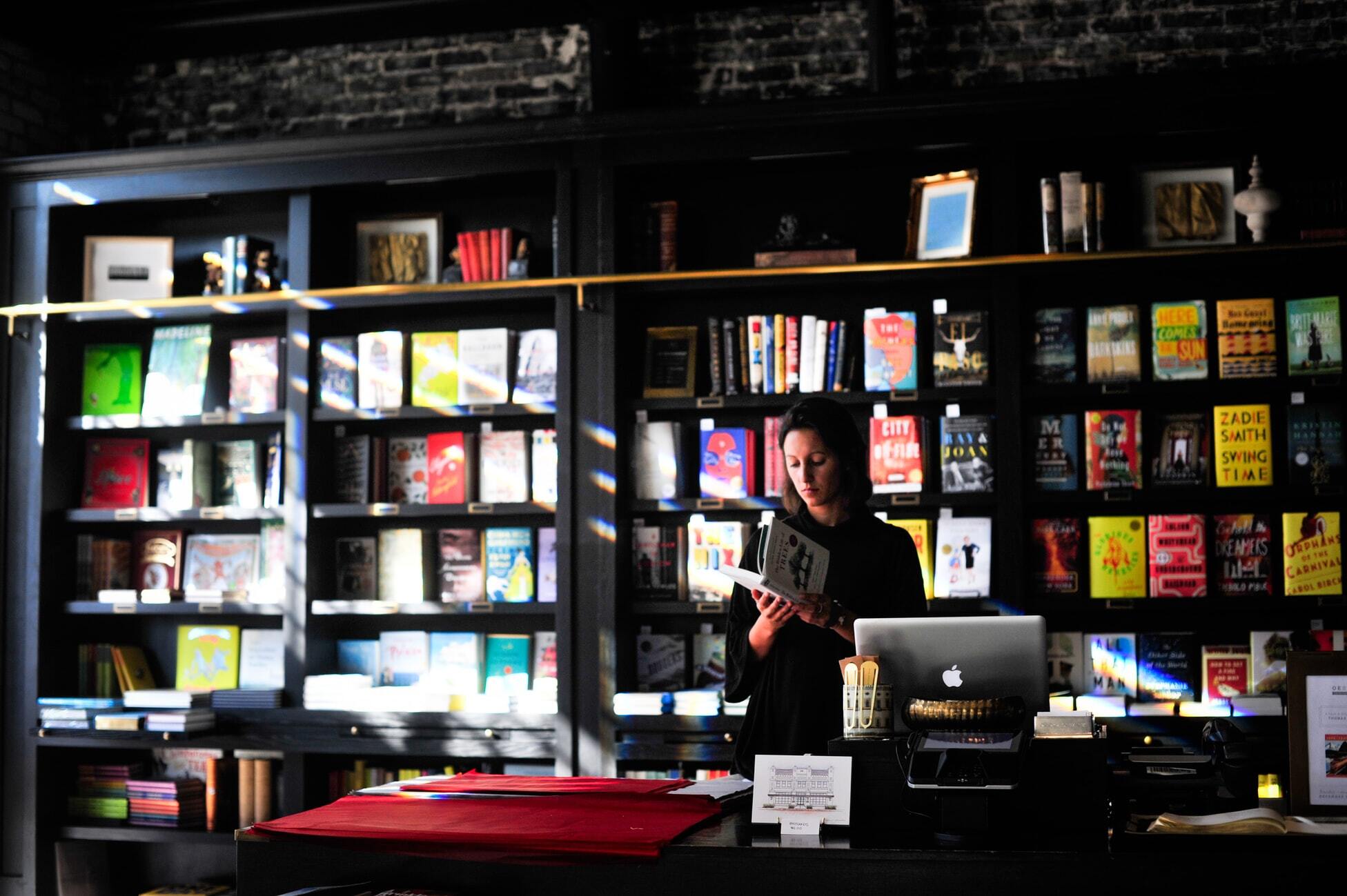 April 12, 2021
The Return to the Bookshops
As this long lockdown draws to a close, I think I can speak for everyone in saying that we are all breathing a huge sigh of relief. It has been a long and pretty miserable winter for many and the usual trials and tribulations of cold weather and short days have be made worse by the virus. But, as the days draw out, the blossom lines the trees and the smell of spring is in the air, the 12th April has arrived, and I for one am very excited for the opening of the bookshops again (along with the pub gardens, of course!). Browsing rows of books, trailing your finger along their spines, tilting your head to read the titles and authors, plucking one lucky book from the row to see its cover and feel the texture. What is it about flicking through a book, scanning the pages, and glancing at a blurb, that feels quite so satisfying? There is something magic about the bookshop, the smell, the gentle silence with whispering voices, the leisurely pace you meander through the different genres. So, as the bookshops open their doors and dust off their shelves, I thought that I would ask our authors, Helen, and Debbie their favourite bookshops.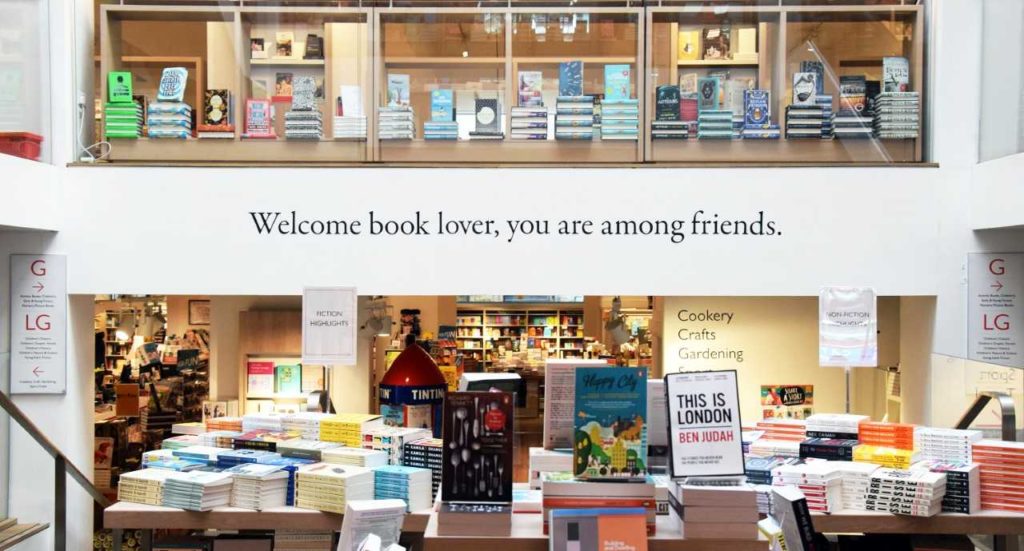 Debbie recommends Foyles at Charing Cross Road. Having worked there in the year before Christina Foyle died, Debbie witnessed the beginning of its transition from venerable-old-but-tired-institution into its amazing glory today. She says "it taught me the value of hand selling and how brilliant booksellers are – and how bonkers the customers can be!"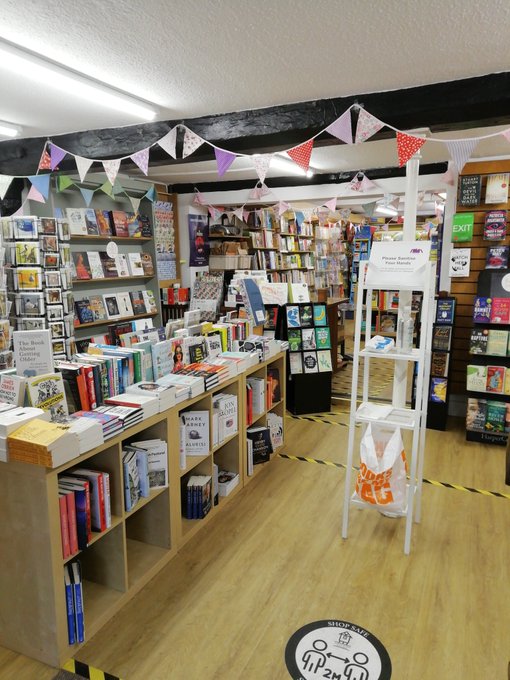 Closer to home in Herefordshire, Debbie loves Ledbury for indie shopping and says Ledbury Books and Maps is a treasure trove, with friendly, knowledgeable and passionate booksellers. We also definitely appreciate how lucky we are working at Orphans to have Rossiters Leominster on our doorstep, always packed with publishing inspiration (and book buying temptation) and Aardvark Books just up the road too, with its idyllic setting and excellent cafe for reading by the fire or in the courtyard.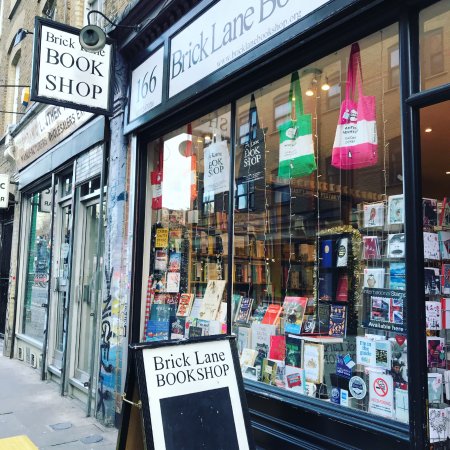 My own favourite bookshop is also in London and has got to be the Brick Lane Bookshop, I love browsing the shop just off the hustling and bustling street, and they even run their own Short Story Prize. Launched in 2019 their aim is to celebrate short stories, to give new writers the chance to be published, encouragement and some financial assistance to write.
For Linda Hurcombe, author of The Jesse Tree, it's Burway Books in Church Stretton, located in the beautiful and tranquil Shropshire hills. Throughout lockdown, Burway Books has managed to retain its strong sense of community. They have described themselves and other bookshops as 'not merely a business that sells books, but an amenity; a space – and as it turns our that this space does not have to be physical! – that also deals in solace, enlightenment and even friendship.' Hear, hear!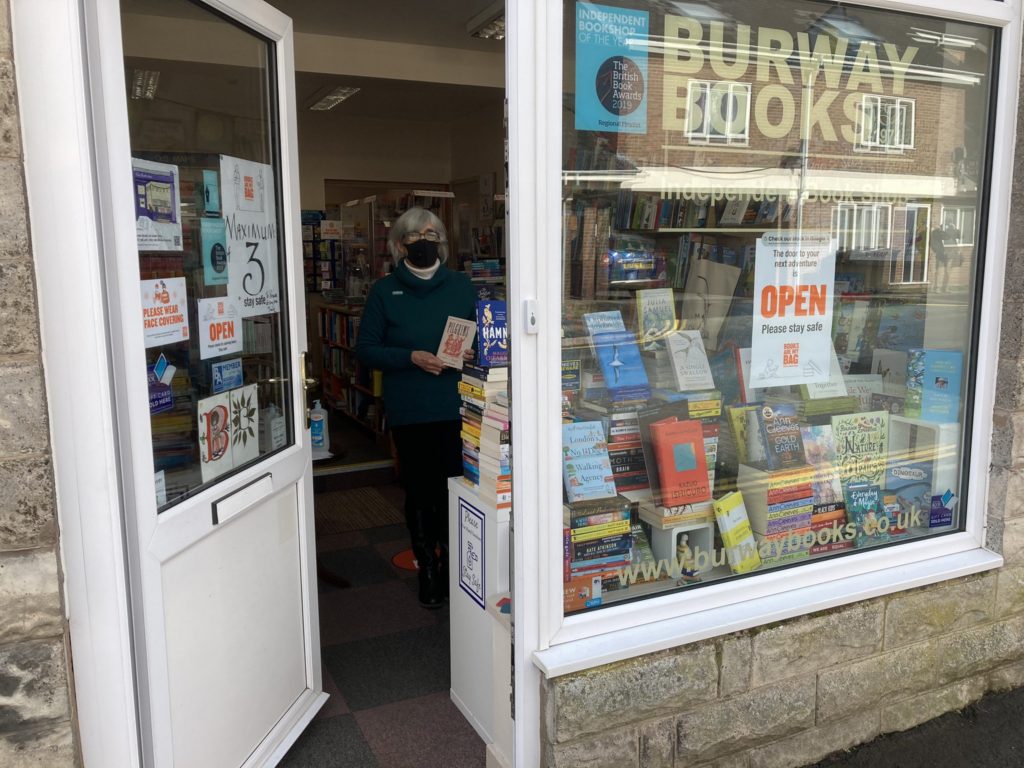 Both Tamsin Westhorpe and Andy Griffee love the Castle Bookshop in Ludlow. According to Andy, it's the perfect location of a bookshop. Found in a large town square surrounded by elegant Georgian town houses, in the centre of the square is the hustle and bustle of three double-sided rows of market stalls crammed with local farm produce, craft products and plants. To one side of the square is the sturdy stone ramparts of a castle, the oldest building in the town, where two young princes were imprisoned before their murder. But in the centre of the square is the bookshop, there you can find books by local authors, books on local nature and books on local history competing for space with the latest best-sellers or award-winning tomes.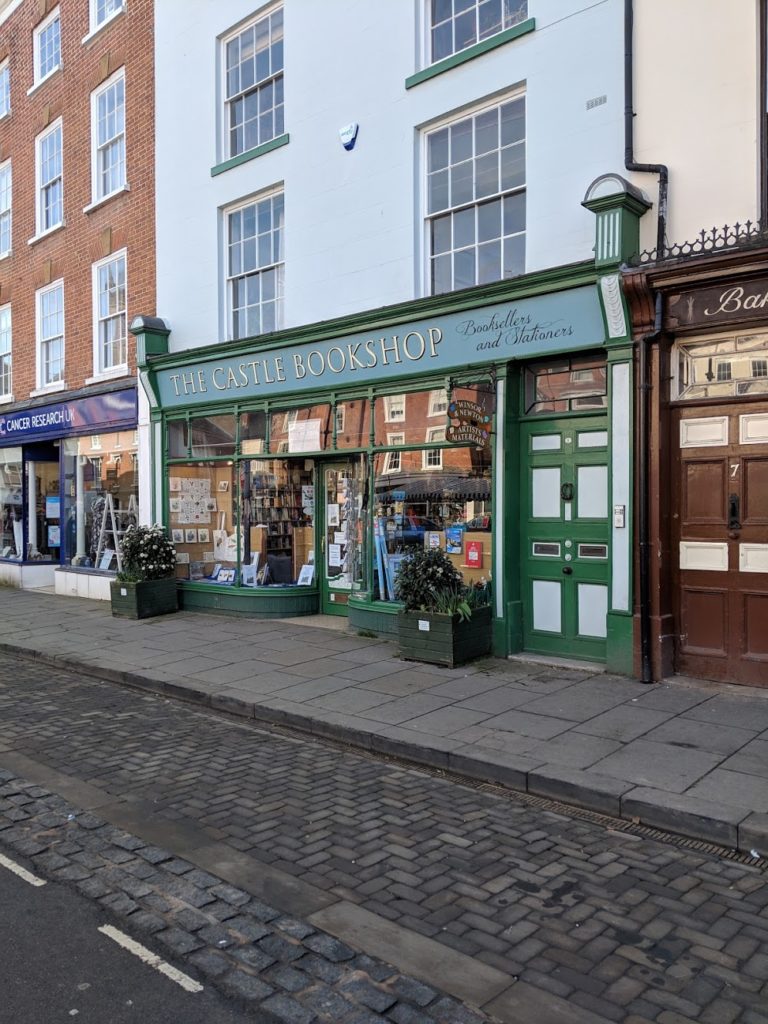 Andy also gave a special mention to a secondhand bookshop local to him, saying "Every bibliophile's trip to the city of Worcester should include a trip to St Richard's Hospice charity bookshop in St Swithin's Street. Go through the downstairs space with its well-ordered displays of secondhand clothes, glassware, pictures and knick knacks and climb the stairs to the first floor. Between the stairs and the cafe is a proper bookshop. This isn't a dusty pile of rejected books sitting desperately on a metal shelf in the corner of a tiny and distinctly smelly shop."
In the heart of Frome, Monica Lavers loves Hunting Raven Books. This award-winning independent bookshop is located in the charming medieval town of Frome. With over 9,000 titles in stock and access to a further 500,000 on next day delivery, they really do offer something for everyone.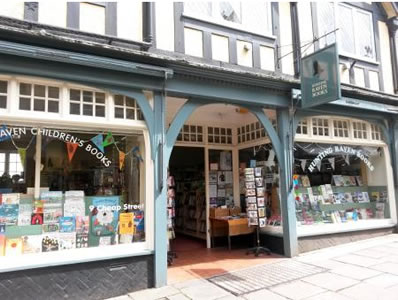 And of course, we couldn't o without mentioning the venues that hosted some amazing launches for our authors, from Worcester's Waterstones for Andy's Canal Pushers, to Waterstones on the Kings Road for Fiona's Guide to a Happy Baby. Helen also adds "Tamsin and Averil both had the most delightful launches in my favourite bookshop which is Hatchards in Piccadilly. Booksellers since 1797. I adore the 4 heaving floors of books, the beautiful broad staircase and love their author parties." Clearly, we could not be happier to be back into our bookshops!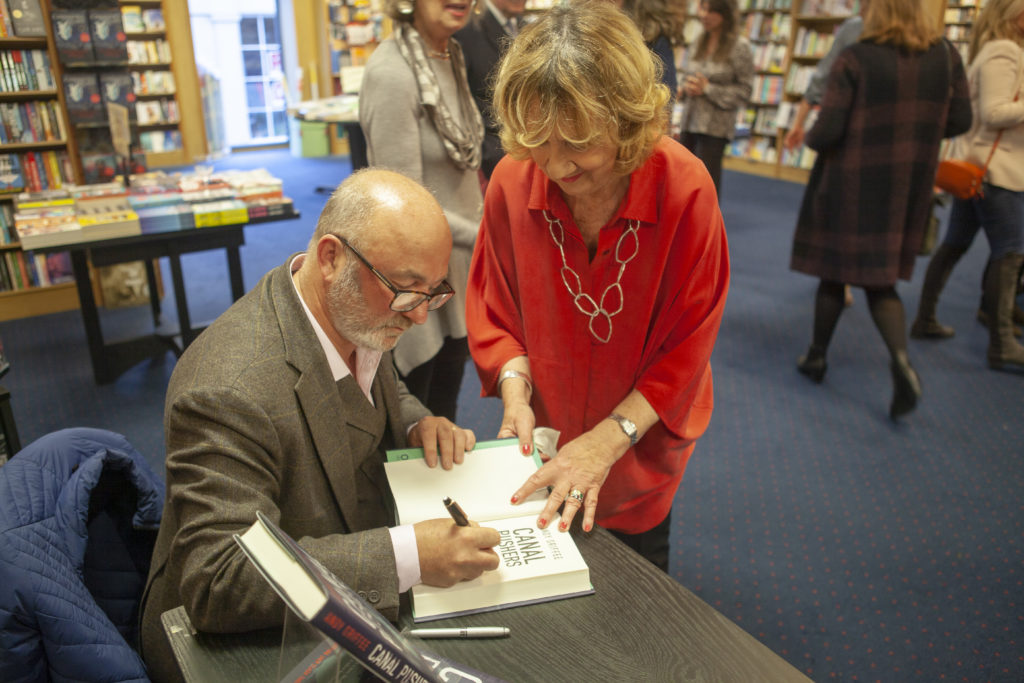 So everyone, get down to your local, and #ChooseBookshops
By Hannah Hilditch
Aardvark Books: https://www.aardvark-books.com/
Brick Lane Bookshop: https://bricklanebookshop.org/
Burway Books: https://www.burwaybooks.co.uk/
Castle Bookshop: https://castlebookshopludlow.co.uk/
Foyles: https://www.foyles.co.uk/
Hatchards: https://www.hatchards.co.uk/
Hunting Raven Books: http://www.winstonebooks.co.uk/frome
Ledbury Books and Maps: https://www.ledburybooksandmaps.co.uk/
Rossiter Books: https://rossiterbooks.co.uk/
St Richard's Hospice: https://www.strichards.org.uk/our-shops/st-richards-hospice-store/
Waterstones Kings Road: https://www.waterstones.com/bookshops/king-s-road
Waterstones Worcester: https://www.waterstones.com/bookshops/worcester