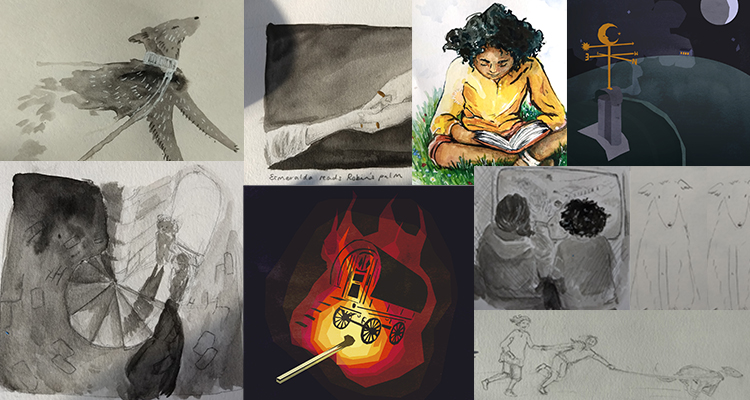 September 13, 2019
The Jesse Tree – my blog, by Rosalie Herrera
This is the first book I've read in four years and it has reminded me of everything I have missed about reading.
I've loved exploring Borderland with Robin and Summer and meeting the colourful cast of characters; especially the Romanies and learning about their ways. The story is really exciting, combining ancient legends with a modern mystery that keeps the plot pushing forward. Written with a charming style, it has perfectly captured the curiosity and yearn for adventure I've lost as I've grown up and has handed it right back to me by reading it.
Being able to illustrate this story made the experience even more magical for me as I could bring to life these places and people that had only existed before in thoughts and words.
I was initially struck by the story's mystery and began sketching in white ink on black paper, following the dark theme of the murder. I later animated this and made it colourful to reflect that the book is actually a light-hearted adventure featuring a murder rather than a dark thriller.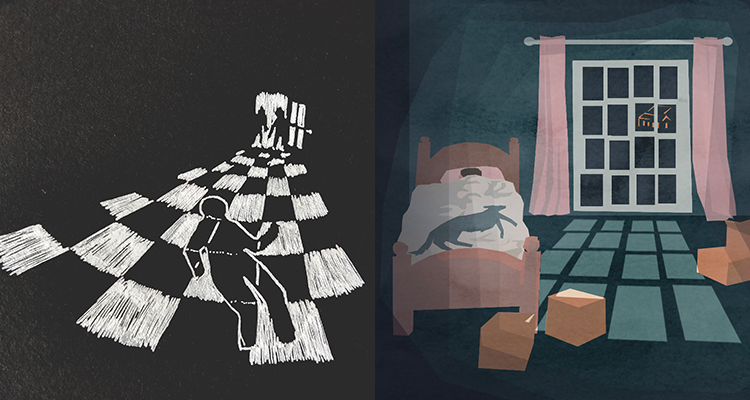 Robin and Summer break into Pucklethorpe manor and see the white chalk outline where Brockton Wheatley lay, and Robin's room…
From here on I adopted the silhouette style of sorts, which is loosely inspired by The Very Hungry Caterpillar's Eric Carle's method of using flat shapes but peppering them with texture to create interest.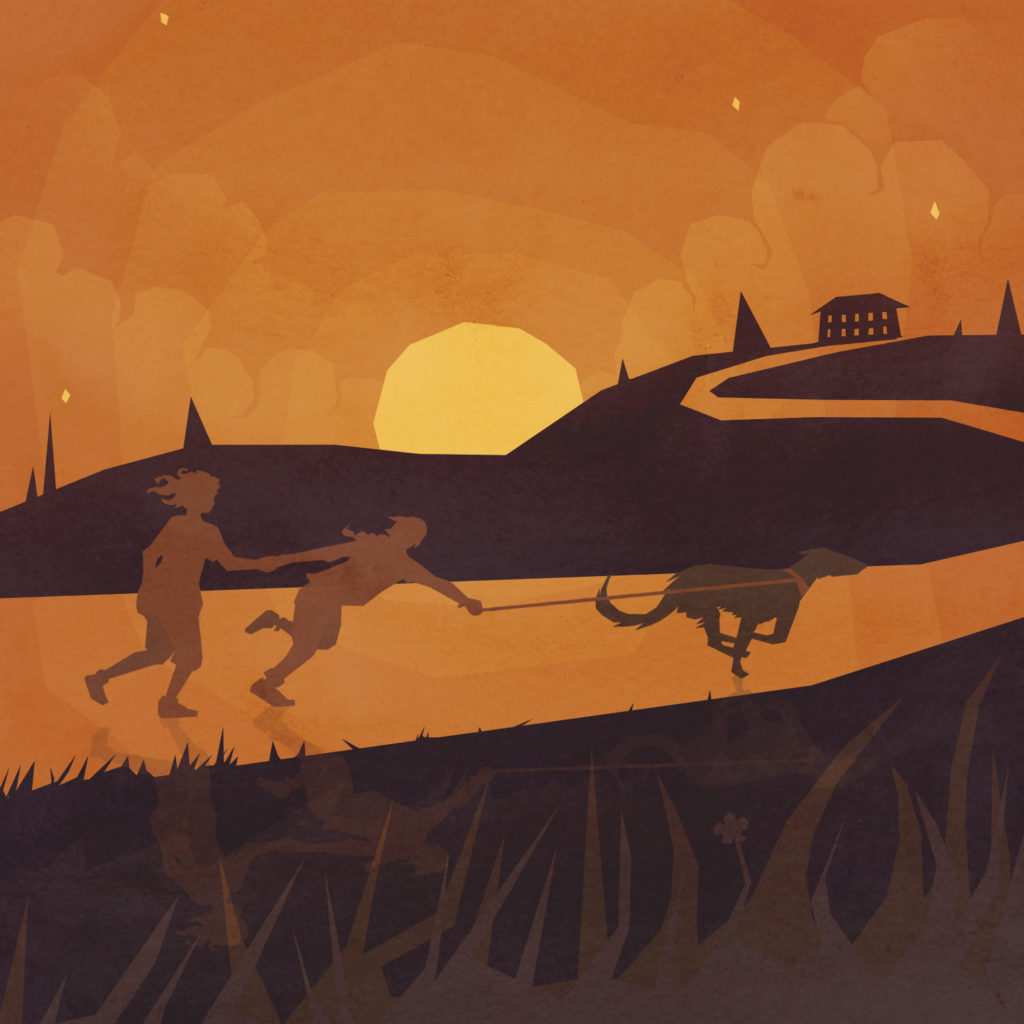 I felt that the themes of friendship and adventure were the most important features of the book for me to represent in my drawings. The story revolves around these two young teens who become fast friends and quickly take it upon themselves to solve not only the mystery of the murder but find the location of the legendary gold Brockton Wheatley dedicated his life to.
I've really enjoyed following the author's descriptions of each location in Pucklethorpe. Particularly, the Hatch, where the Romanies reside in their wagons.
Esmeralda's Varda (horse-drawn caravan) is full of treasures and memories from her life as a traveller and fortune teller. It was interesting to research Traditional Romany wagons for inspiration; they are decorated so beautifully, with carvings and gilt details on every surface.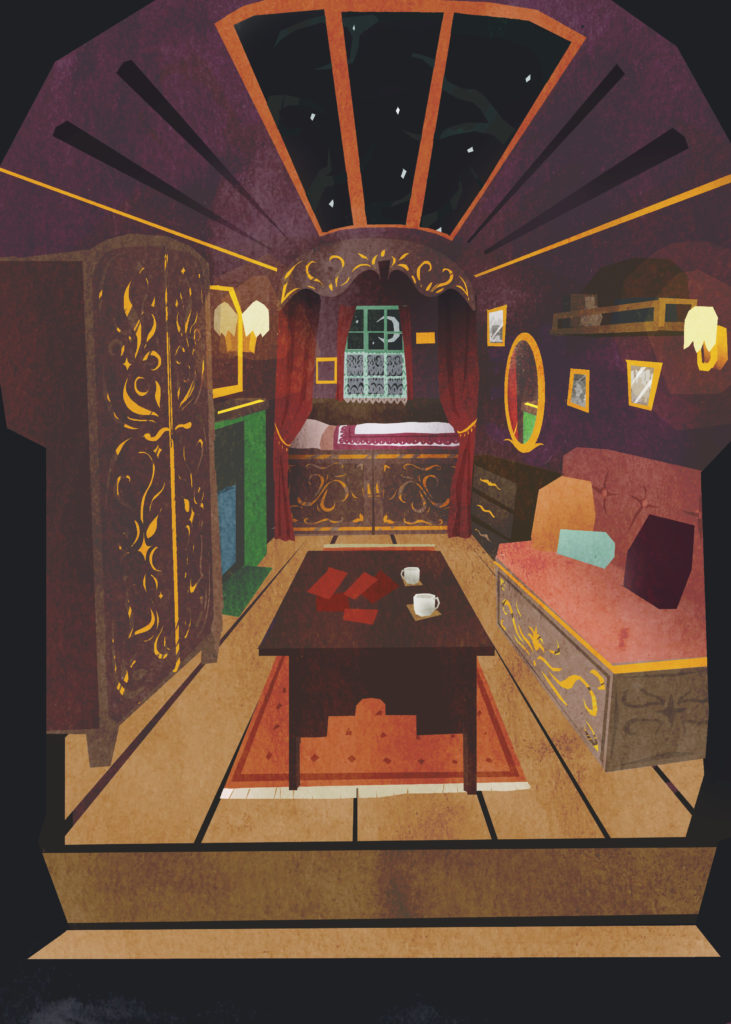 Linda Hurcombe's way with words has sparked so many visions of this fictional land, it's been wonderful to extend the joy of being there through drawing it, and I'd definitely recommend a read to anyone looking for a new adventure.
Featured Publications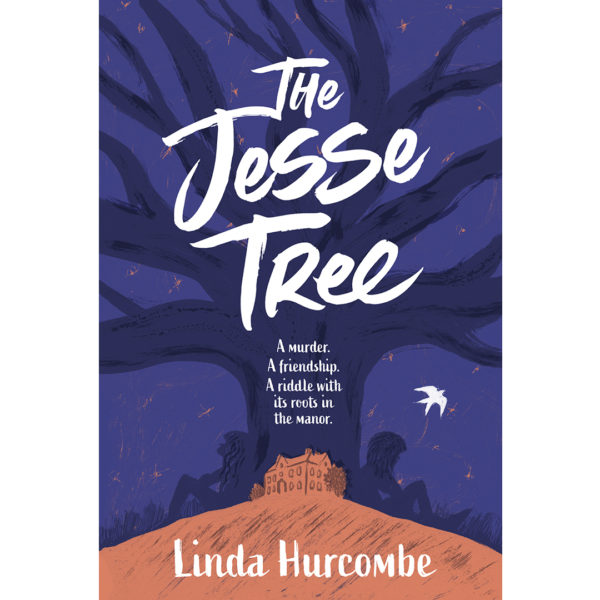 The Jesse Tree
Two teenagers. One summer. A murder mystery wrapped in an ancient riddle. 'Now,' said Summer Locke, 'you stare me in the eye to the count of one hundred, no blinking allowed, and we shall be kin and I will show you magic.' Robin used to live in London, in the heart of a city full of life. Now she's living in the back of beyond in a sleepy rural backwater where nothing happens. Well, apart from the murder at the […]
Read More