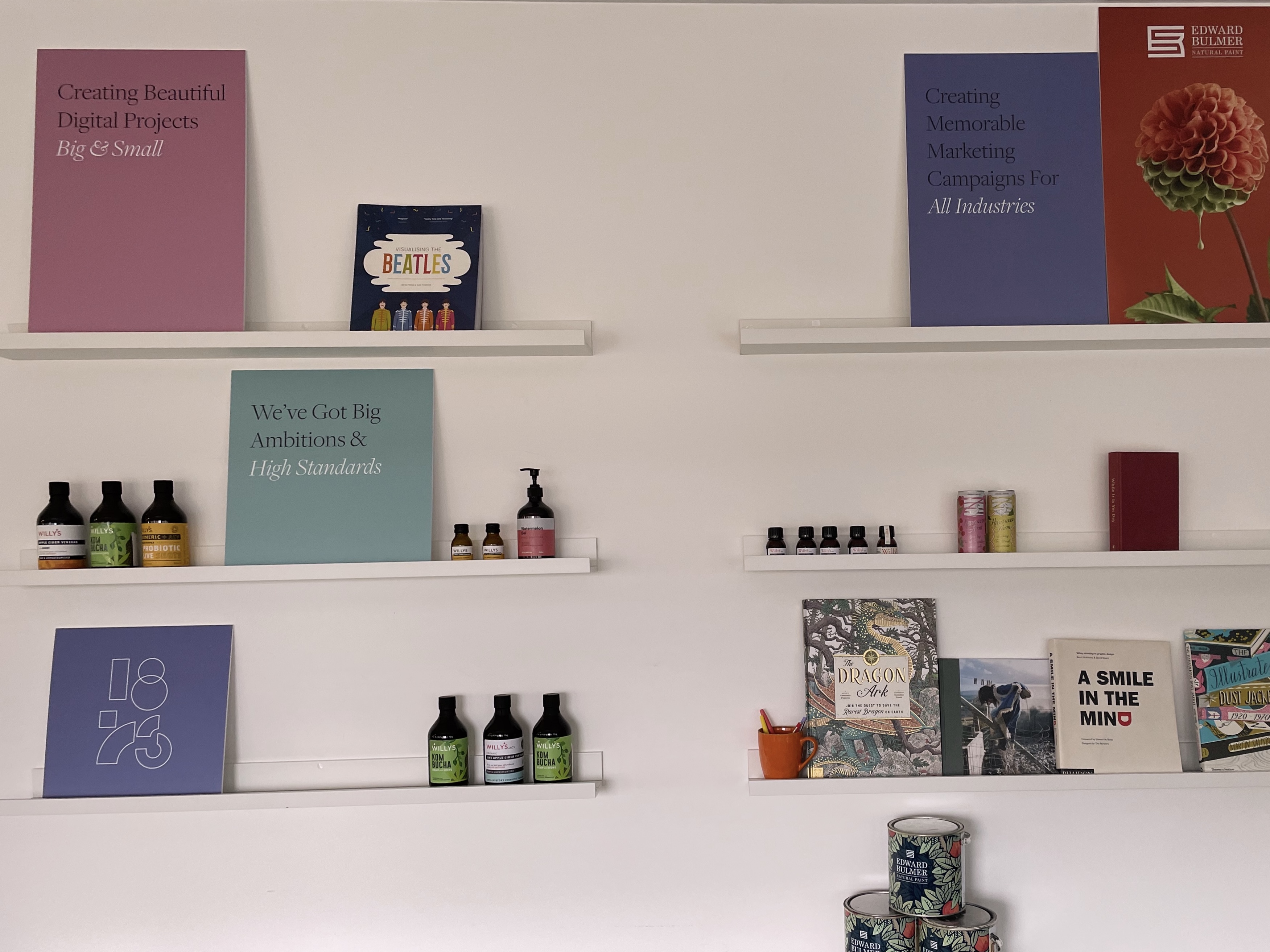 May 19, 2023
The insight of an illustrator
Our work experience student Lia has spent a week at Orphans, learning about different aspects of digital design and illustration. She was also interested in marketing so she spent some time getting familiar with what our marketing team does. Both fields are vast, so there was a lot for her to learn – from different editing tools to social media research. Here's an extract of her working week, from the diary she kept during her time with us.
Tools
I have been introduced to very interesting and useful editing tools such as Adobe Illustrator and Adobe Photoshop. All of them were new to me but it was quite interesting to work out how they work so I quickly got the hang of them and was able to crate a beautiful poster with the help of their illustrator.
It was an amazing experience to be able to try out new tools and put together images to receive the finished product. The whole process from an idea to receiving the printed version is pretty fascinating and it was a great pleasure working with the team.
Marketing
It was arranged for me to go to a different office to see what kinds of work the marketing team does. I have experienced what it is like to help customers manage their websites, had a go at writing up a blog framework for a website that sells paint, enjoyed an opportunity to see how trends are monitored and what are the different ways different companies adapt to it.
Websites
There are a lot of different tools and websites used by the marketing team and I have been introduced to some of them. One of them was Ahrefs which is a tool for improving search traffic, or SEO, of a website, making it more visible and easier to find online. Another one is Google Trends which is a very useful website the popularity of top search queries across various regions and languages.
Those 5 days were a very interesting experience for me. I have learnt a lot about the process of creating content for different websites and using different data to help websites attract more customers. I loved being able to do something myself and it was really enjoyable when it came out as intended. I think the best part of the week was seeing the poster I made come out of the printer asI have put much time and effort into it so it was quite unbelievable to have the physical thing in your hands. It was a fascinating and enjoyable time that I would like to experience again, later in life.