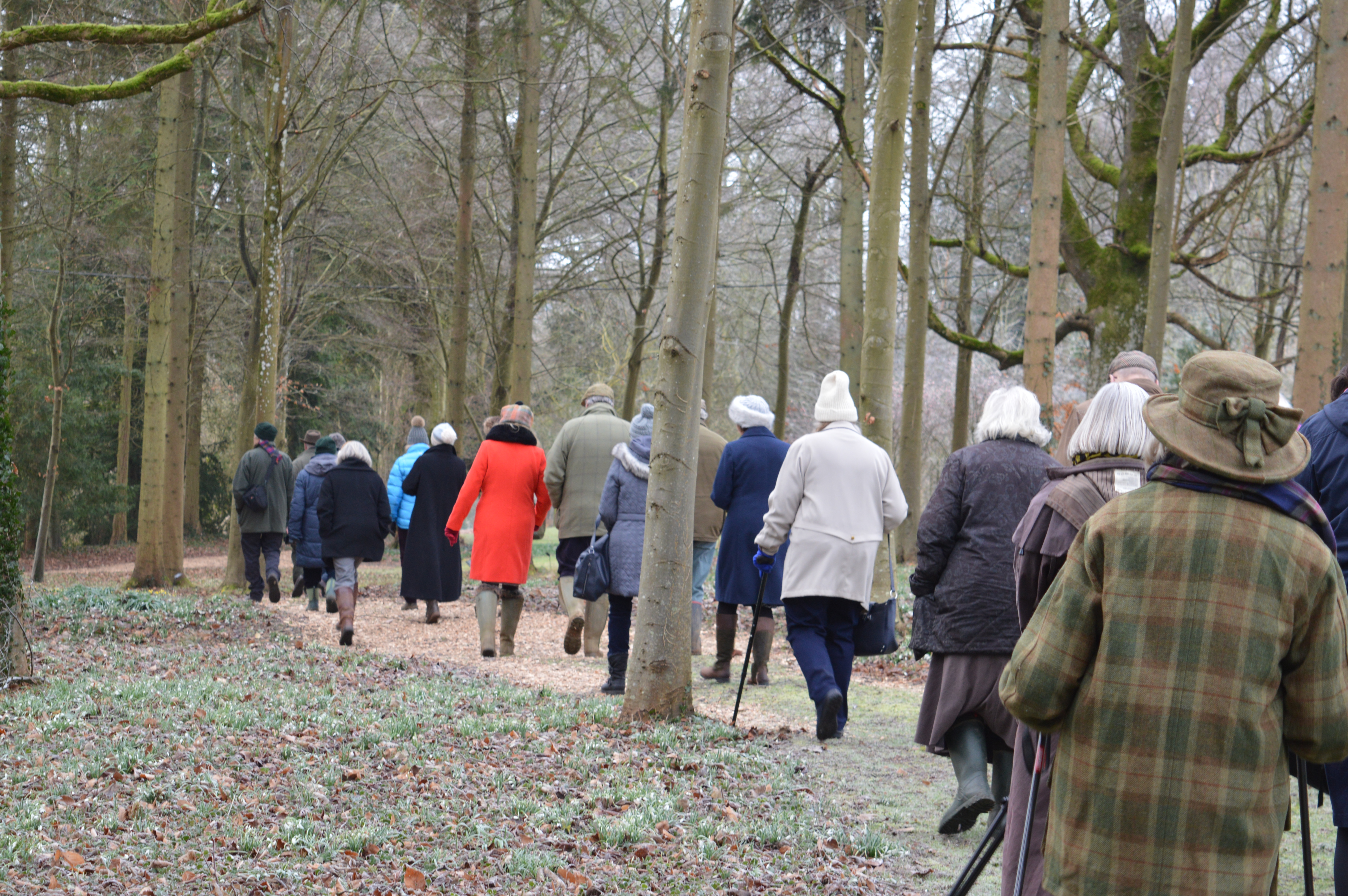 February 1, 2019
The Galanthophiles book launch
The coldest day of the year offered the warmest welcome to snowdrop enthusaists Eminent galanthophiles from all corners of the country gathered at Colesbourne Park in Gloucestershire on 31 st January. Temperatures as low as -5 degrees C and the threat of snow didn't stop them from attending such an important event. The chance to view the thousands of snowdrops at one of the UK's most famous snowdrop gardens was an opportunity not to be missed.
Guests were also there to celebrate the launch of an important book, The Galanthophiles, written by Jane Kilpatrick and Jennifer Harmer and published by Orphans Publishing. What better place to celebrate such a publication than in the heart of Colesbourne Park – the home of galanthophile Henry Elwes' (1846-1922) original snowdrop collection. The generous hosts of this event were Henry Elwes' great grandson Sir Henry and his wife Lady Carolyn Elwes. The group enjoyed a very informative tour of the garden from Sir Henry and his gardener Arthur Cole. The garden positively sparkled under the dusting of frost and the stories they shared about how certain snowdrops came about went some way to keeping the group warm.
Meet the experts
This celebration was also attended by gardening journalists who were keen to meet the authors and view the book that shares 160 years of snowdrop devotees. Writers and editors representing Gardens Illustrated, The English Garden, Cotswold Life, Amateur Gardening, Country Life and The
Telegraph mingled with well-respected galanthophiles such as Joe Sharman and Margaret and David Maclennan (holders of the National Collection of Snowdrops). Authors Jane and Jennifer took the opportunity to thank the descendants of galanthophiles featured in the book. They had helped the authors with their research and provided photographs. Andrew Parker-Bowles (E.A Bowles's great-nephew) and Sir Andrew Buchanan (Lady Beatrix Stanley's grandson) were just some of the descendants to share their stories of their galanthophile relatives over a very warming Scotch broth on return from the garden.
A day to remember
Orphans director Helen Bowden said of the event, 'Today has been an insight into the snowdrop
world. It was such a pleasure to speak to so many enthusiasts and meeting them has made the book
even more special to me.' 'Jane and Jennifer have created something that allows everyone with an interest or passion for
snowdrops to discover the people who dedicated their lives to these tiny but rather special plants.
I'm just thrilled that Orphans Publishing has played a part in bringing this book to life,' said Helen.
Featured Publications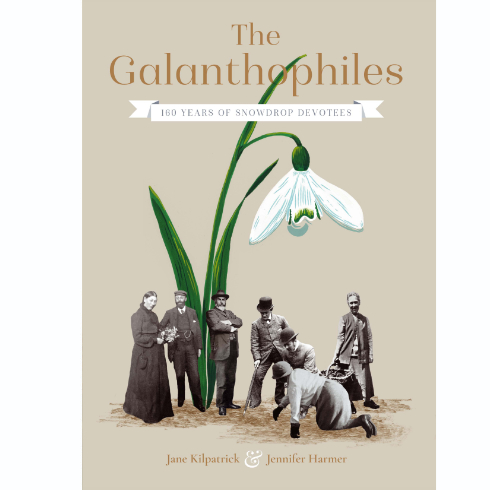 The Galanthophiles: 160 Years of Snowdrop Devotees
Gardening is all about people. It is people who make and maintain gardens; who sow seeds and take cuttings; who choose plants and nurture rarities; and it is people who pass on their knowledge and their best plants to others. All too often the individuals are glossed over. Snowdrops – known botanically as Galanthus – came of horticultural age between 1854–2014. The Galanthophiles explores not only the discovery of new variants and species during that time but also the stories […]
Read More