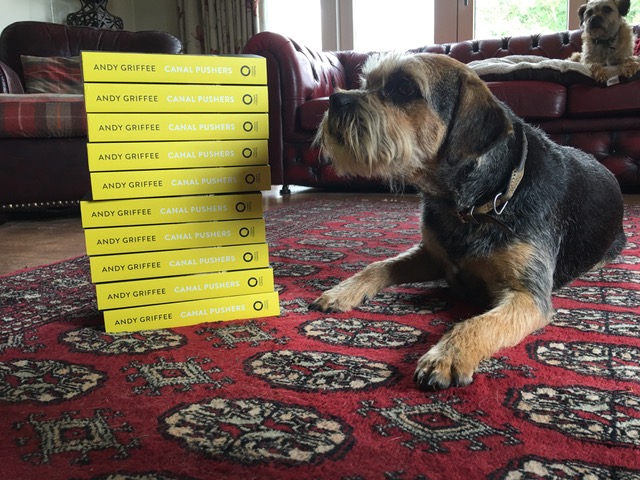 August 26, 2021
The Crimefighter's Canine Sidekick
To mark International Dog Day, we asked Andy Griffee to write some words about why he thinks that dogs make excellent characters in any great crime novel.
Groucho Marx: "Outside of a dog, a book is man's best friend. Inside of a dog, it's too dark to read."
When I began writing the Johnson and Wilde crime mystery series, there was never any doubt that my main character, journalist Jack Johnson, would have a dog. Many of my favourite writers feature canine companions in their work, and I have had dogs all my life. I even took my first dog, Harvey, to university with me, a magnificent Springer spaniel who quickly learnt to curl up quietly during tutorials and accept admiring attention in the students' union bar. Now, as I write this, another Springer called Fitz is curled up under my desk and two border terriers, Eddie and Phoebe are dozing in on the study's sunlit sofa.
Eddie, who is a mischievous but very loveable character, is also the inspiration and namesake for the scruffy little brown dog who shares Jack Johnson's life on a canal narrowboat. Of course, the real Eddie is blissfully unaware of his fictional double life, which is a shame, because he is following in the paw prints of some famous crime-fighting canine sidekicks.
The most famous such pairing is undoubtedly Tintin and Snowy from The Adventures of Tintin by Herge. Tintin, also a journalist, rarely appears in the world-famous cartoon crime capers without the little white Irish Terrier at his side. But Snowy is far from being a mere cute companion. Time and time again, the little white dog comes to our hero's rescue or makes a timely intervention to move the plot on. It's all pretty unbelievable, of course. In my experience, Irish Terriers are a breed that struggle to learn the basics of 'sit' and 'stay'. But Snowy sets a very high bar for four-legged crime busters in fiction!
MW Craven, the author of the Washington Poe series, is less ambitious on behalf of his main character's dog – a Springer Spaniel called Edgar. The dog serves the important purpose of binding Poe and his assistant Tilly Bradshaw together in the closest of professional partnerships. Tilly has a brilliant mind but lacks emotional intelligence. However, Edgar loves her as much as she loves Edgar and so her partnership blossoms with the bluff no-nonsense Poe. It's a relationship that has won the CWA Gold Dagger Award, and many readers.
Even the best fictional detectives have turned to dogs for help at times. It is a tradition that embraces the most famous of them all, Sherlock Holmes. The Hound of the Baskervilles may put dogs on the side of the villains, but Holmes also used a dog called Toby to follow various scent trails during his adventures. In The Sign of the Four, Toby has a major storyline and is described by Watson as 'an ugly, long haired, lop-eared creature, half spaniel and half lurcher, brown and white in colour, with a very clumsy waddling gait.'
If it's good enough for Conan Doyle, it's also good enough for the creator of the Inspector Rebus novels, Ian Rankin, writing in the scruffy and feisty mongrel called Brillo. The name immediately conjures up the image of a dog in need of a good brushing. However, adjusting to a dog so late in life hasn't just been a steep learning curve for Rebus…and Rankin has been struggling too.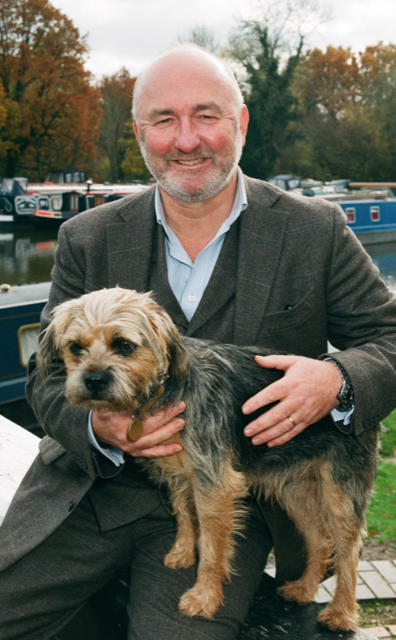 "Yeah Brillo. I was 50 pages in and went f***, he's got a dog. I'd forgotten." 'The poor wee animal was left crossing his legs in the flat until the author remembered he'd invented him', commented The Scotsman's interviewer. Rankin told a recent crime fiction conference that he now relies on his wife to tell him when Brillo is overdue for his food, drink or a walk.
When it comes to doggy-in-crime partnerships, however, the Americans take it to levels that begin to rival Tintin's Snowy. Sirius, the police dog, even gets his own namecheck in The Gideon and Sirius series by Alan Russell. It begins with the novel Burning Man when the pair capture a notorious serial killer, the Santa Ana strangler, in the midst of a burning inferno. Damaged with PTSD (Gideon) and burns (Sirius) our heroic duo are chosen to head up a newly formed Special Cases Unit where they tackle out-of-the-ordinary cases in Hollywood.
Despite sniffing out these canine-crime busting examples, I suspect the majority of crime writers are happy to cock a leg at the notion of including dogs. As Ian Rankin found out late in the career of Inspector Rebus, they add additional duties to a main character's routine which, they may feel, get in the way of a plot's necessary urgency.
However tempting it might be, I have avoided getting Eddie directly involved in moving along the plots of Canal Pushers, River Rats and Oxford Blues. That requires too much suspension of disbelief and they are crime mysteries rather than cartoon comic books. But as with Poe and Tilly's Edgar, Eddie is a character who shines light on my main characters, Jack and Nina. He draws out revealing emotions, including generosity, jealousy, loyalty and a deep affection. And as such, he earns his place in the books.
And now, I suppose, I'd better go and feed him and give him a walk.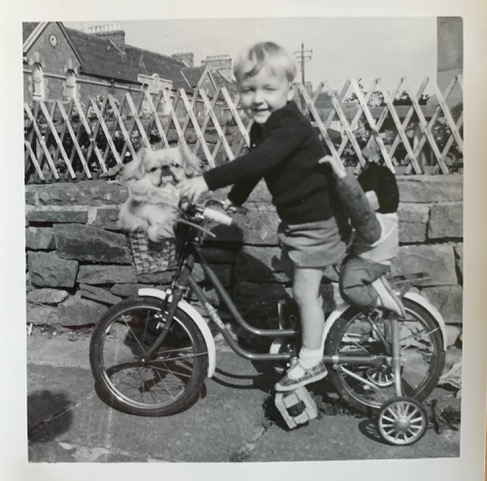 Featured Publications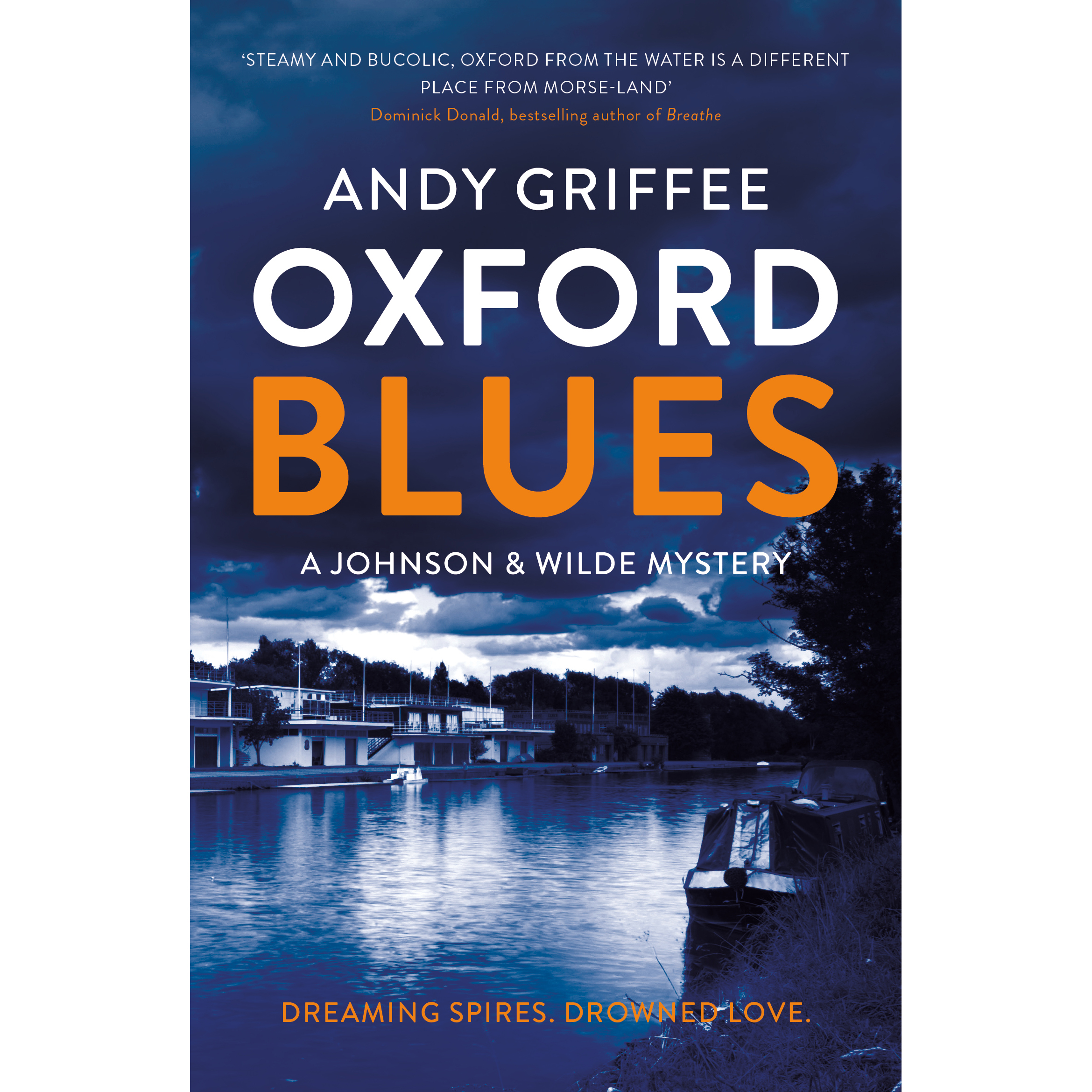 Oxford Blues
Book 3 in the Johnson & Wilde crime mystery series and Jack and Nina are in Oxford – but what lies beneath Iffley Lock? "An intriguing setting and a central character who drew me right into his world" -Stephen Booth Winter onboard a narrowboat can be a cold and lonely affair and Jack Johnson is keen to catch up with Nina Wilde, who has moved to Oxford to be near her niece, Anna, an undergraduate at the university, […]
Read More
Subscribe to our newsletter
Get the latest from Orphans Publishing