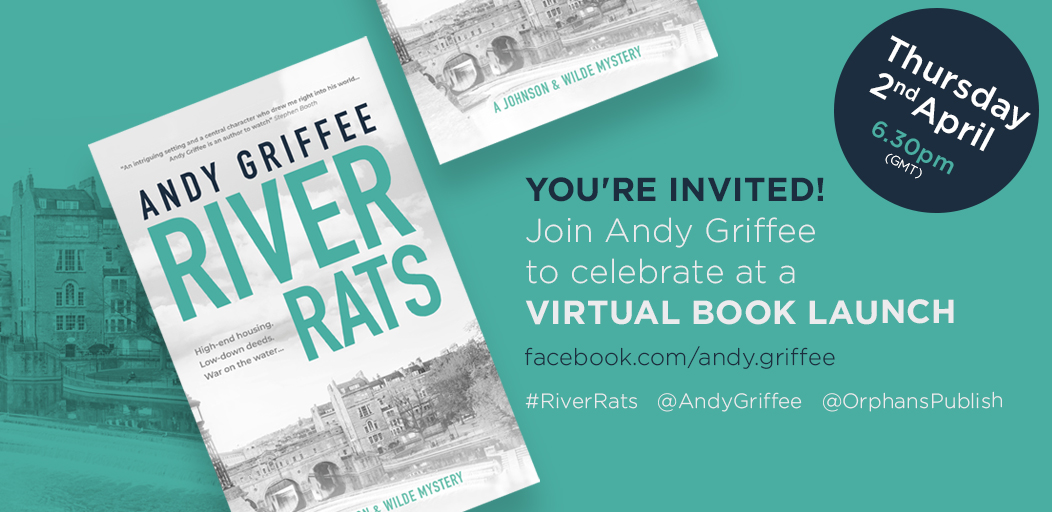 March 29, 2020
RIVER RATS by Andy Griffee, Facebook Live Launch Party, 2nd April, 6.30pm (GMT)
You're invited!
Please help us to celebrate with Andy Griffee and join us for a virtual launch party for his new book, RIVER RATS. Thursday 2nd April
6.30pm (GMT)
Andy will be live on Facebook, and whilst we can't be there in person, that's no reason not to be able to raise a glass to toast his achievement. 

All are very welcome, just follow the link below to the event, and log in on the night to hear all about the second book in the Johnson & Wilde crime series, this time set in the beautiful city of Bath. 
https://www.facebook.com/events/546304742690595/
We hope this will be a chance to share some joy in troubled times – a great time to escape into a new book! Signed copies are available to pre-order directly from Orphans Publishing, with free postage. https://www.orphanspublishing.co.uk/book/river-rats
If you don't have Facebook, you're welcome to log in to Andy's new website afterwards and view a recording of the launch broadcast (andygriffee.co.uk).

Featured Publications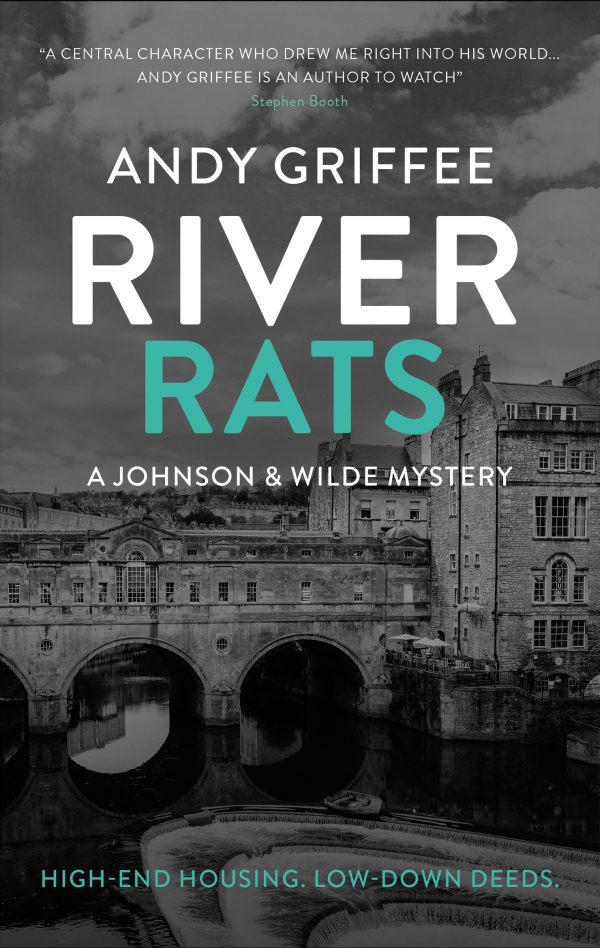 River Rats: Johnson & Wilde Crime Mystery 2
HIGH-END HOUSING. LOW-DOWN DEEDS. WAR ON THE WATER… Jack Johnson is back on the water and in trouble once more, this time in the beautiful Georgian city of Bath.  The second thrilling book in a new canal-based crime series. "An exciting new crime series, with an intriguing setting and a central character who drew me right into his world from the start" Stephen Booth, author of the acclaimed Cooper & Fry series. Jack Johnson has a talent for trouble – […]
Read More