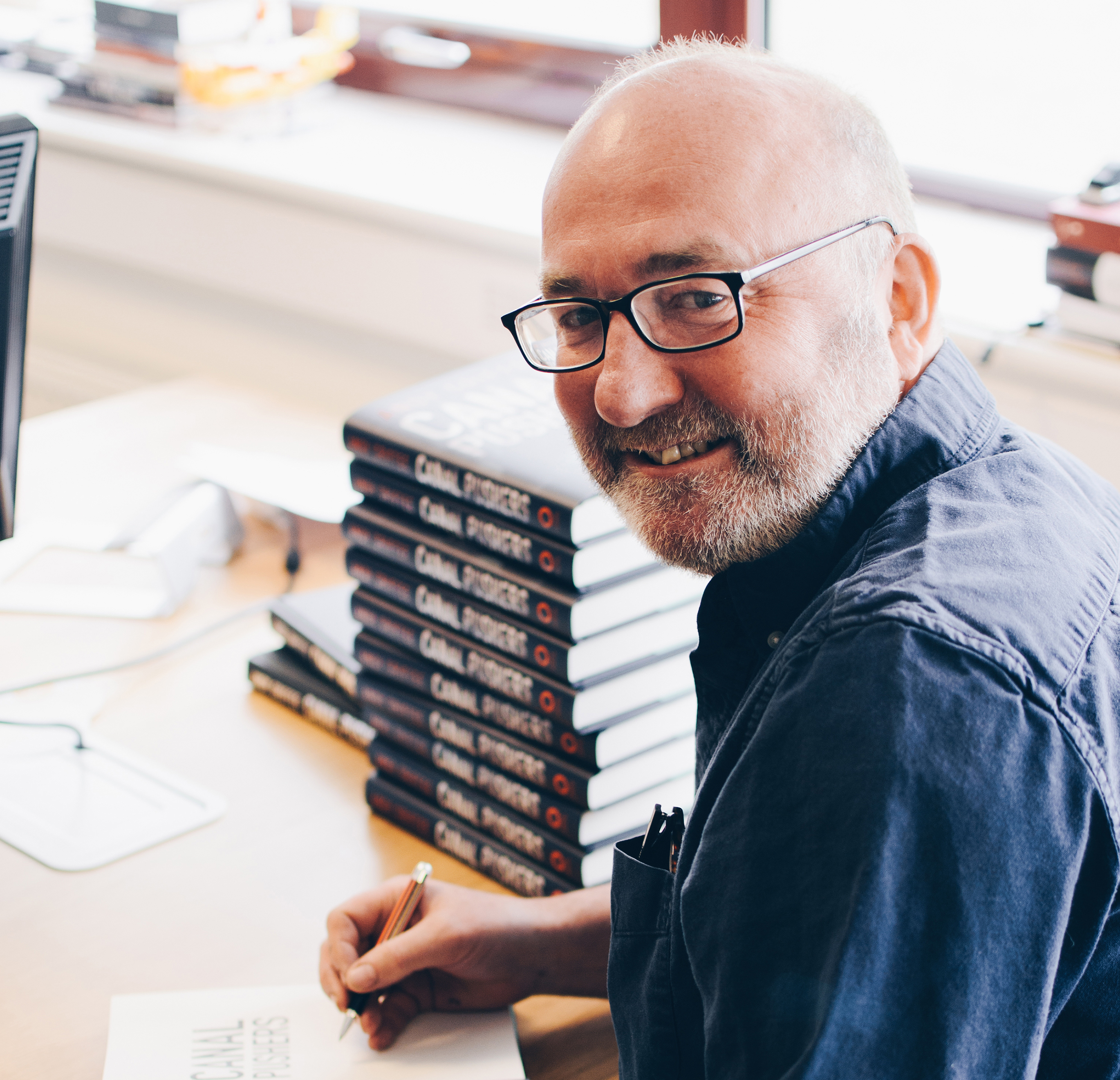 June 23, 2021
National Writing Day: The Older Writer
National Writing Day is a celebration of the power of writing creatively, inspiring people of all ages, both young and old. To mark it, we have asked Andy Griffee, a former BBC journalist, what prompted him to begin writing the Johnson and Wilde crime mystery series at the age of 57.
'How vain it is to sit down and write when you have not stood up to live,' wrote Henry David Thoreau.
In spite of this, when national newspapers announce their list of debut novelists to look out for, it is often hard to spot a grey hair amongst them. The vast majority are aged in their twenties and recently included one who wrote her book in a self-confessed 'state of panic' because she had just turned 30, but had still not achieved her dream of being a published author. By contrast, I shall be securely anchored in late-middle age and approaching 60 when my third book, Oxford Blues, is launched this July. I am beginning to realise that this makes me somewhat unusual.
Where is the grey-haired or bald-headed equivalent of the Granta list of Young British Novelists, which began in 1983? Are debut authors of a more advanced age so rare that they aren't worth corralling into similar headline-grabbing groupings? Literary history suggests that the answer is a qualified yes. Most successful writers seem to have made their mark before hitting 40. Tolstoy was 35, Scott Fitzgerald was 29 and Naipaul was 29 – to name but a few. And yet, it was Charles Dickens (who wrote David Copperfield when he was 38), who replied tartly to an eager young tyro: 'I think you are too ambitious, and that you have not sufficient knowledge of life or character to venture on so comprehensive an attempt.'
"It may not be a rage against the dying of the light…but there is a quiet pleasure at the thought of a hard-back copy of Canal Pushers, River Rats, and Oxford Blues standing on someone's bookshelf long after I am gone"
The lauded Mary Wesley published her first adult novel, Jumping the Queue, when she was 71. She went on to write 3 million books in the last 20 years of her life, including 10 bestsellers. As a lifetime fan of her work, I would suggest that it was her youthful drive and energy, combined with the rich lifetime of experience that informed her elegiac approach to passion and love. You can sense this when she wrote about the experience of co-operating with a biographer in her 90th year: "Have you any idea of the pleasure of lying in bed for six months talking about yourself to a very intelligent man?" she asked. "My only regret was that I was too old and ill to take him to bed with me!"
Writing a book that others want to read doesn't just take talent. It also demands time and energy. I readily confess that my years until semi-retirement at the age of 55 were too crammed with raising children, building a career, and earning money to spare much time or energy for fiction writing. Perhaps I wasn't sufficiently driven? But looking back, I am unsure of which part of my life I would have sacrificed to do so. And all of these life experiences have made me the person that I am, and many of them have informed my books – both consciously and unconsciously.
But perhaps it isn't just about time and energy either? Perhaps it is also about what drives people to write in the first place. Money may be less of a motivator in later life – but who writes to make money these days anyway? A youthful white-hot desire to highlight injustice and right wrongs through fiction may cool in the light of experience and the compromises of a lived life. Perhaps the older writer is too preoccupied with posterity and the vainglorious temptation of the memoir?
For me, it was about using my time and financial security to revisit a lifetime's ambition and just see if I could make up a story that people would find compelling. After 25 years as a journalist in the BBC, it has been liberating to escape the ironbound guidelines of impartiality and the need to check facts and then again, and again. It has been challenging to attempt to master a new craft and all of the new demands that come with it. And yes, I confess, it has been flattering to share the achievement of a publishing contract with friends and family.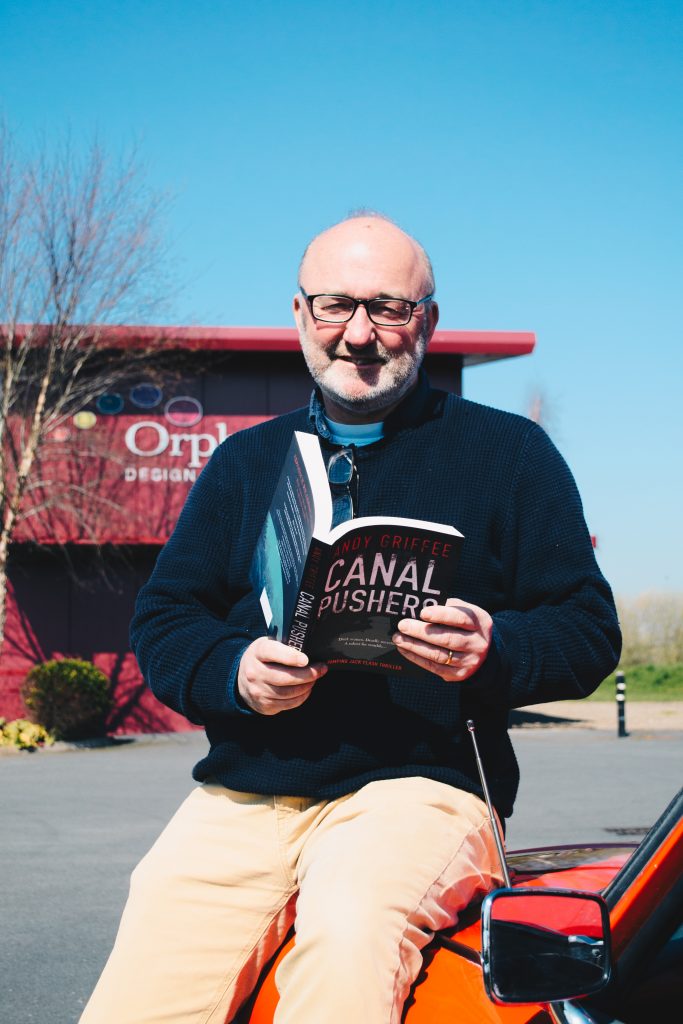 But in the end, I admit, it's also posterity that drives this particular older author. It may not be a rage against the dying of the light or to have the glamour of going out with a bang. But there is a quiet pleasure at the thought of a hard-back copy of Canal Pushers, River Rats, and Oxford Blues standing on someone's bookshelf long after I am gone – or even just being sold for a pound in a charity shop decades later. But, the posterity that really matters is creating something that lives on in people's memories long after they have finished the book.
Jack Johnson, the hero of the series, quotes a line from Samuel Beckett's Waiting for Godot at one point. "They give birth astride of a grave, the light gleams an instant, then it's night once more." So…do all you can to make the light gleam as brightly as possible, and if that means fulfilling that lifetime ambition to write something, then bloody well get on with it!
Oxford Blues by Andy Griffee is published by Orphans Publishing 15th July 2021.
Featured Publications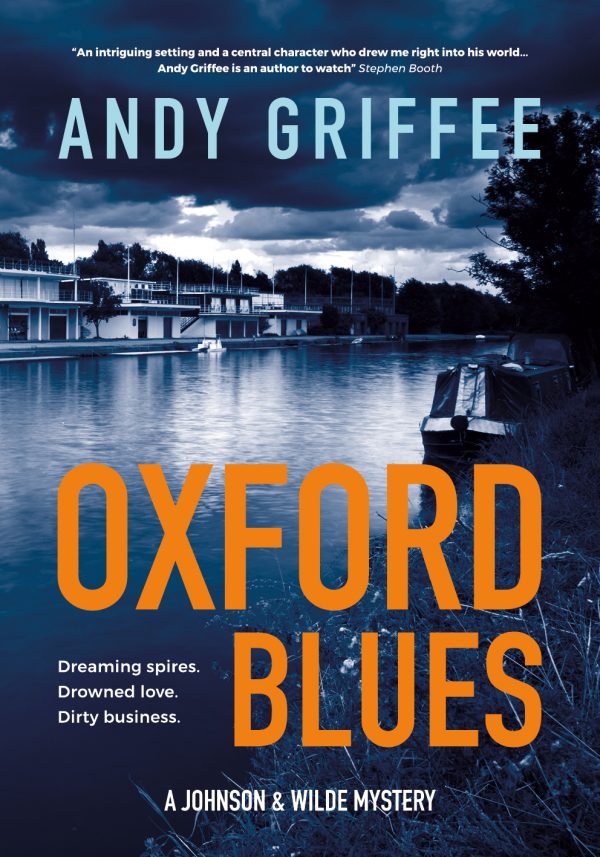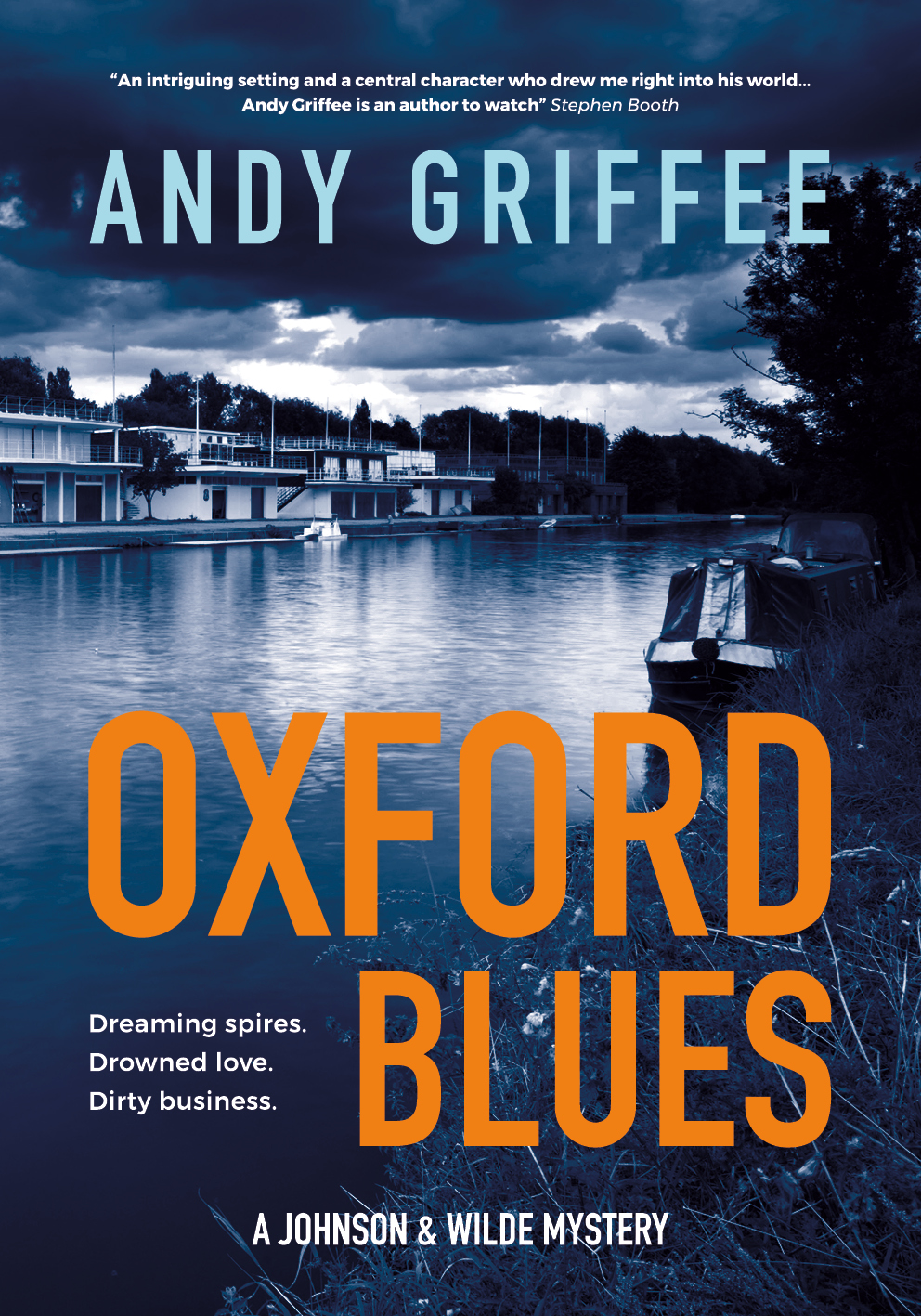 Oxford Blues: Johnson & Wilde Crime Mystery 3
Signed copies with free UK shipping Book 3 in the Johnson & Wilde crime mystery series and Jack and Nina are in Oxford – but what lies beneath Iffley Lock? Winter onboard a narrowboat can be a cold and lonely affair and Jack Johnson is keen to catch up with Nina Wilde, who has moved to Oxford to be near her niece, Anna, an undergraduate at the university, and rekindle the spark of their on-and-off relationship. Moving his boat […]
Read More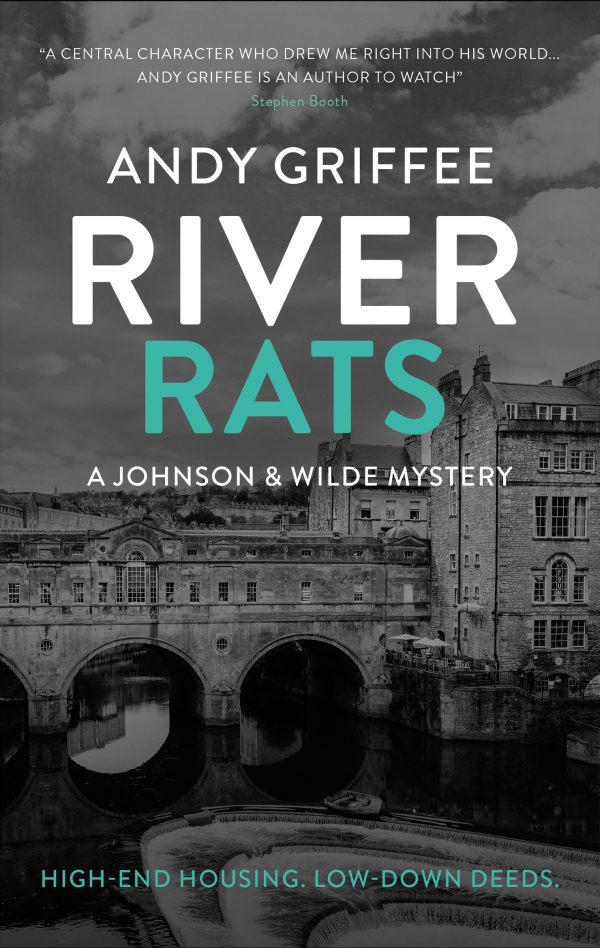 River Rats: Johnson & Wilde Crime Mystery 2
HIGH-END HOUSING. LOW-DOWN DEEDS. WAR ON THE WATER… Jack Johnson is back on the water and in trouble once more, this time in the beautiful Georgian city of Bath.  The second thrilling book in a new canal-based crime series. "An exciting new crime series, with an intriguing setting and a central character who drew me right into his world from the start" Stephen Booth, author of the acclaimed Cooper & Fry series. Jack Johnson has a talent for trouble – […]
Read More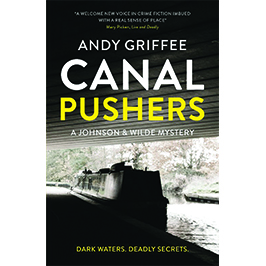 Canal Pushers: Johnson & Wilde Crime Mystery 1
Book 1 in the Johnson & Wilde crime mystery series, featuring ex journalist Jack Johnson, the enigmatic Nina Wilde, and a narrowboat with a top speed of 4 miles per hour… Jack Johnson is newly divorced, recently made redundant and in search of a fresh start. But when a young boy he meets on the canals turns up drowned, trouble seems determined to follow him. With the encouragement of Jack's unlikely companion, Nina, who's come aboard his narrowboat, Jumping […]
Read More
Subscribe to our newsletter
Get the latest from Orphans Publishing