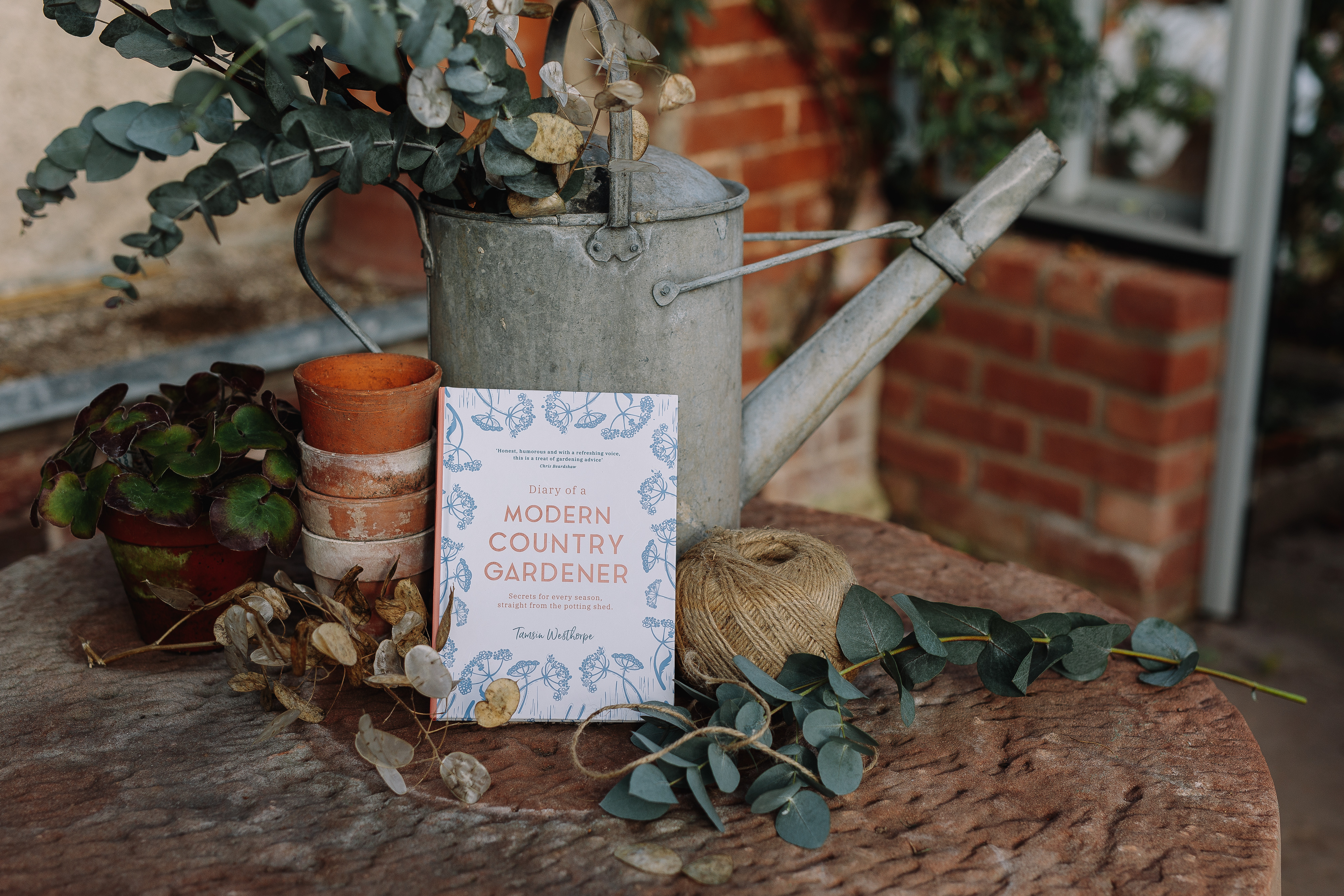 June 5, 2022
Happy World Environment Day!
As we reach the end of the bank holiday weekend, we're looking towards the summer months! The days are stretching longer, the skies are brighter, and it's finally time to abandon that cosy spot by the fire and dust off our garden chairs. What better way to blow away the cobwebs of winter than a garden party?
This World Environment Day, we're encouraging you to reuse your everyday items when creating a beautiful space for your guests – saving the planet and your coin purse! In this extract from Diary of a Modern Country Gardener, Tamsin Westhorpe shares her top tips for making the most of what's already in your home. Chipped china and jam jars, anyone?
If you live in a rural setting, eating out means just that! Make the most of the light evenings by sharing the garden with friends.

I'm not house proud, so if friends are coming for a meal in the winter you'll find me racing around with a vacuum. It's for this very reason that I prefer to socialise in the garden in summer. My lawn is usually in a better state than my carpets. Even in the garden I'm guilty of looking at what needs doing rather than relaxing. To prevent this, I keep a table and chairs in a paddock – that way I can look at the view beyond and forget about the to-do list. The downside is that the paddock is rather a walk from the house, so setting up for a meal involves at least half a dozen trips back and forth, but it's worth it.

Instead of rolling sausages around on a barbecue and trying to keep a conversation going through plumes of smoke I'm more of a garden salad and cold meat kind of girl. And as far as I'm concerned, the only pudding that should be allowed at a country garden party is a bowl of home-grown soft fruit.

In the centre of my garden table is always a large and heavy vase of flowers and foliage. That, and a large glass jug filled with cool water and ice cubes with a borage flower at the centre of each. Of course, the children will shun this for something less healthy and the adults will turn to the wine! I have a large collection of much-loved family china that is past its best so guests are given chipped and odd plates outdoors, but somehow this adds to the party mood. As well as it being the environmentally friendly option, if you aren't up to clearing the table at the end of the evening, china plates won't blow away.
1. Reuse those wooden pallets.
If you don't have a big enough outdoor table, recycle some old wooden pallets. Place a row of them two high on the grass and cover with a tablecloth. Your guests can lounge on blankets and cushions on the floor.
2. You don't need fresh flowers to create a sweet fragrance.
Instead of a vase of flowers, why not put a pot of scented type on the table? Add some citronella candles to keep the insects at bay and you will have a sweetly scented table to dine at.
3. You're never too old for party games.
Whatever you're feasting on, I find that before pudding a garden game goes down well. Egg and spoon or sack races can be great fun for all ages, or set a treasure hunt for children.
4. Save your used jam jars.
Old jam jars decorated with glass paint can be used as tea light holders that can be hung from tree branches, or fill a glass salad bowl with water and float flowers on the surface of the water with floating night light candles as the light fades.
5. A fire-pit will keep the party going when the temperature drops.
A fire pit is a good focal point for the evening, and you can add a whistling kettle for hot drinks on tap. Provide plenty of blankets to go over knees, and enjoy the perfect setting to watch bats swooping and diving.
Tamsin Westhorpe is a gardener, author, podcaster and RHS judge. 'Diary of a Modern Country Gardener' is out now online and in all good bookshops.
Featured Publications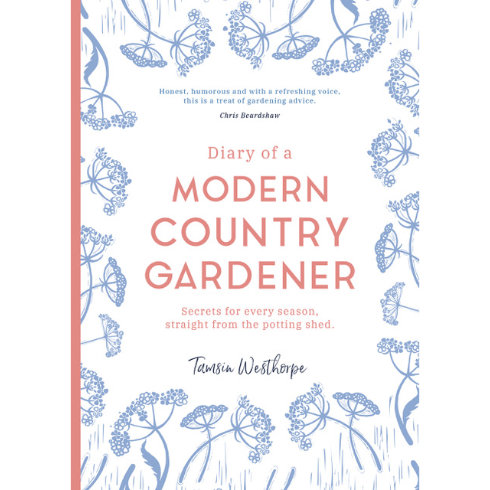 Diary of a Modern Country Gardener
A fully illustrated gift edition hardback of this light-hearted and informative diary about gardening in the country. Written from the potting bench of Stockton Bury Gardens, shortlisted in the NGS Nation's Favourite Garden Competition. "This congenial and delightfully presented gardening companion has already pub a spring in my step" -Caroline Sanderson, The Bookseller Diary of a Modern Country Gardener is the ultimate gift for the gardening enthusiast. Those just starting out will find just as much in this […]
Read More