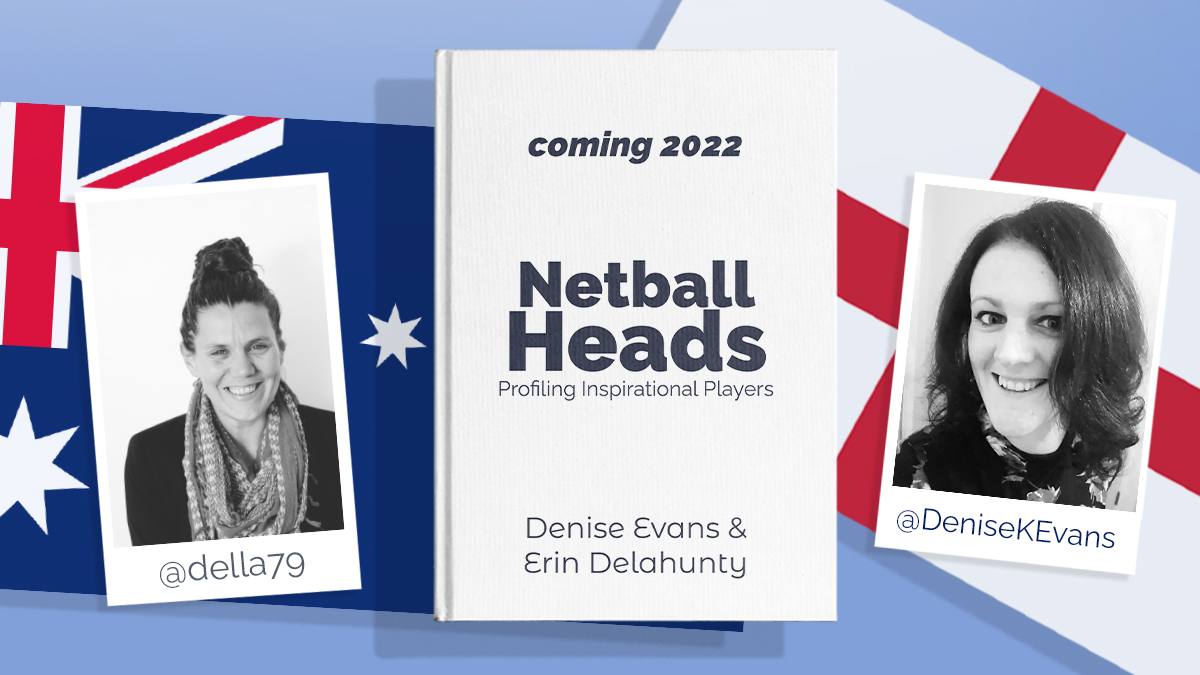 January 17, 2021
Exciting book deal news: NETBALL HEADS by Denise Evans and Erin Delahunty
"A love letter to a sport that has inspiring stories of women's achievements on and off the court at its heart"
We're absolutely delighted to announce a new book deal signed with experienced sports journalists Denise Evans (UK) and Erin Delahunty (AUS), who will co-write a fully illustrated guide to the inspirational international netball players past and present of the modern game, published to coincide with the 2022 Commonwealth Games in Birmingham.
This is a passion project for publisher Helen, who is a qualified UKCC netball coach and chair of Herefordshire county netball. She explains:
I love all of the books we publish but I think this one is going to be very special. It combines my life-long passion for this wonderful sport with the joy of creating a book that is not only beautifully designed but totally unique and packed full of interesting content. As a netball fan and coach myself I know everyone who has an interest in the game will love it. Whether you're old or young, play for fun or to win, help out in some way or just wonder what on earth this game is about (you can't move with the ball, how odd is that?), I know readers will be amazed and enthralled by the stories of the players involved at the elite level and their different paths to the top.

The absolute icing on the cake is the fact that in Denise and Erin we have two consummate professionals with a huge knowledge of the game but who come at it from different sides of the world – and they're writing it together. Australia and England have a fierce sporting rivalry, and we're definitely going to make the most of that duality in the book – we're so thrilled with the ideas they've come up with.


The international netballing family is highly competitive with phenomenally skilful, athletic players but it's supportive at the same time. With more and more players now in Super Leagues away from their home countries, the game is truly international. Before Covid-19 hit netball was at its peak following the spectacular English Commonwealth win in Australia in 2018 and the brilliant World Cup in Liverpool in 2019 which saw New Zealand beat Australia for gold. To be publishing NETBALL HEADS prior to the Commonwealth Games in Birmingham 2022 is truly exciting, I have no doubt netball will be back to its absolute best by then.



Watch this space for more information on this exciting project!