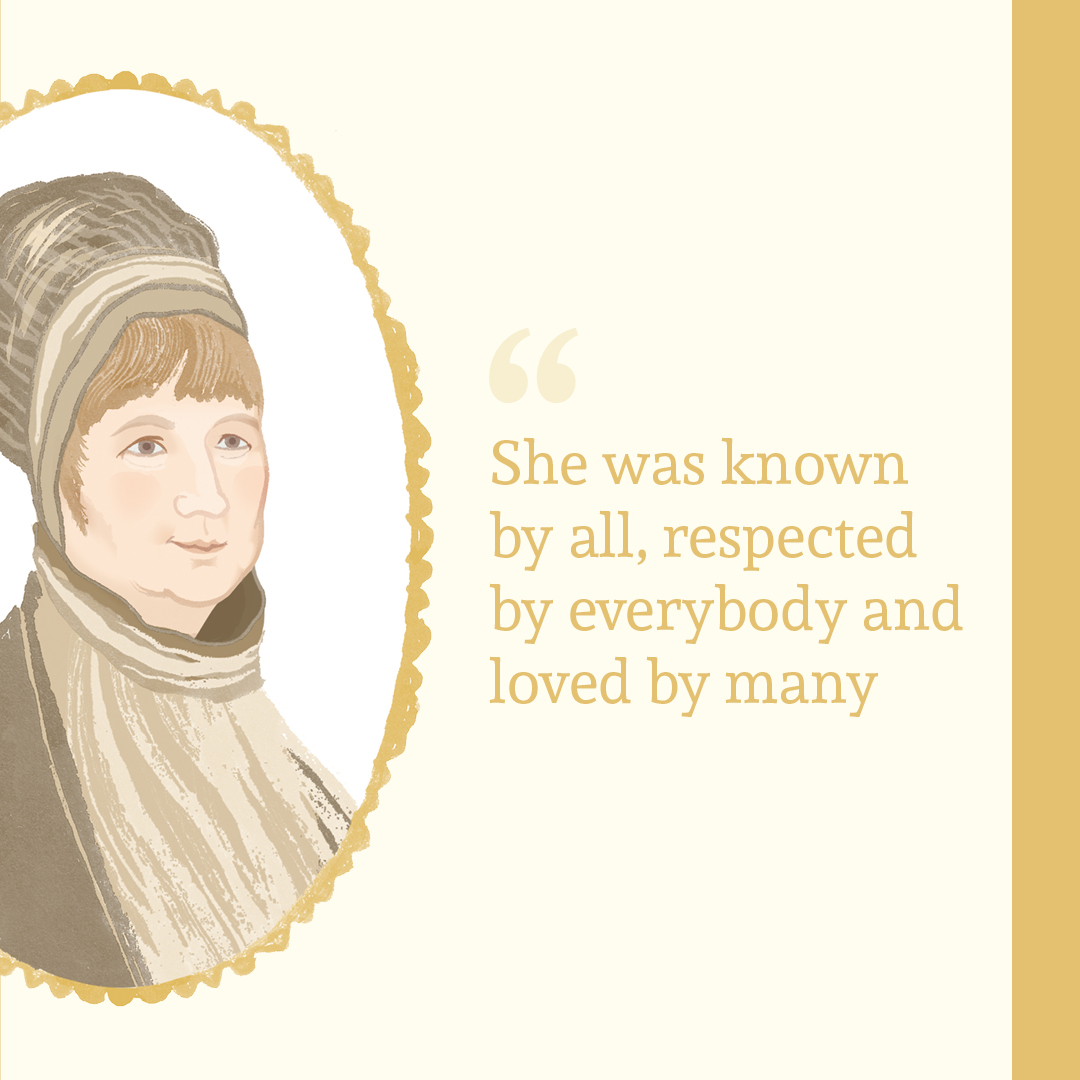 May 21, 2021
Elizabeth Fry's Capacity for Friendship
Today marks the birthday of Quaker, philanthropist and prison reformer, Elizabeth Fry. To mark her birthday, author of While it is Yet Day, Averil Opperman, has written about this amazing woman and the friendships, some more prestigious than others, that she cultivated over the years.
The ability to make close friendships is a gift. Some of us are better at it than others but most of us have had at least one close friend at some stage in our lives.
When Elizabeth Fry was a child she struggled with sibling friendship. She was the youngest of the three elder daughters in her large family of 12 and was aware of two's company, three's a crowd.
After marrying at 20, she matured and gained confidence. By the time she had become a household name for her philanthropic and prison work, she had made some remarkable friendships.
She was always close to her family if closer to some members more than others. She was very fond of her husband Joseph Fry when they married but became devoted to him through the years. The writer Amelia Alderson was a life-long friend, also her husband the artist John Opie.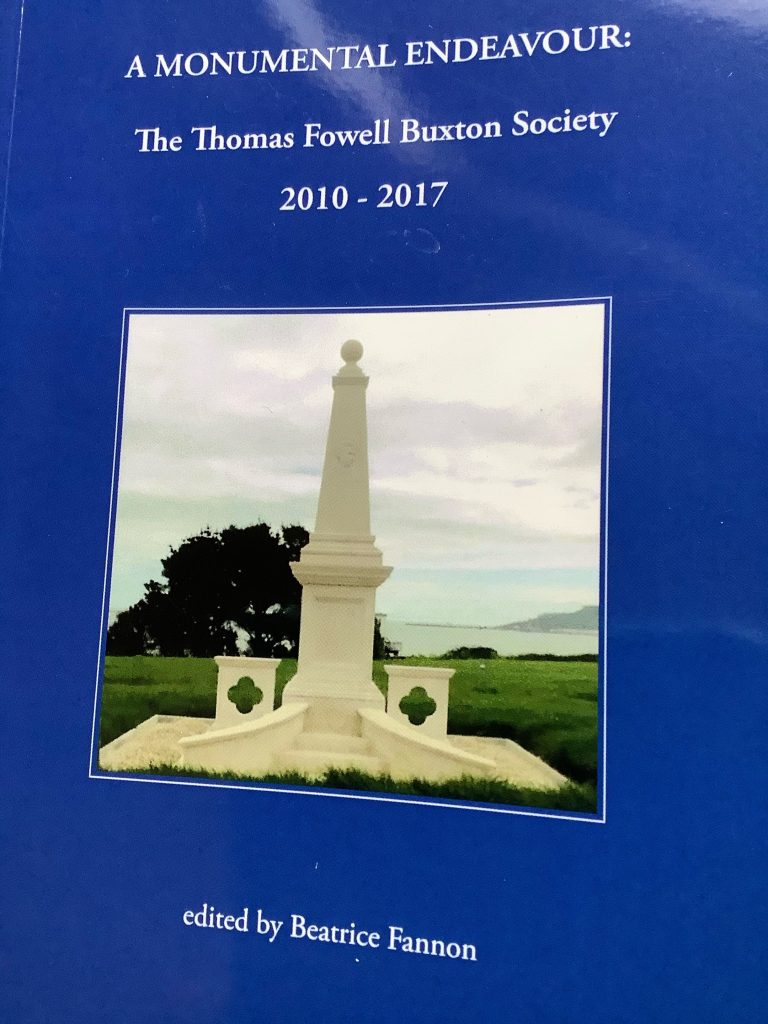 Baron von Bunsen, the German diplomat was a close friend; his son married Elizabeth's niece. His friend, Frederick William IV, King of Prussia and Elizabeth shared a remarkable yet short friendship. And of course she knew Queen Victoria and others like Sir Robert Peel and teacher Joseph Lancaster, who popularised the monitor system of teaching where older pupils pass on their knowledge to younger children.
On this the 241st anniversary of her birth in Norwich, I have been reminded of one particular friendship by a booklet produced by the Thomas Fowell Buxton Society and loaned to me.
In the summer of 1801 Elizabeth was ill after the birth of her baby, the first of her 11 children. Her husband brought her from London to her childhood home at Earlham in Norwich to recover and to be pampered by her family.
Her sister Hannah had been with her for the birth and proudly alighted from the carriage in her white dress, blue pelisse and pretty bonnet carrying baby Katherine. Their brother, John Gurney, stepped forward to help. Behind him was his friend, the 6ft 4" Thomas Fowell Buxton gazed at Hannah in adoration and the knowledge that she would be his wife. He was 16 and she 19. They were married five years later!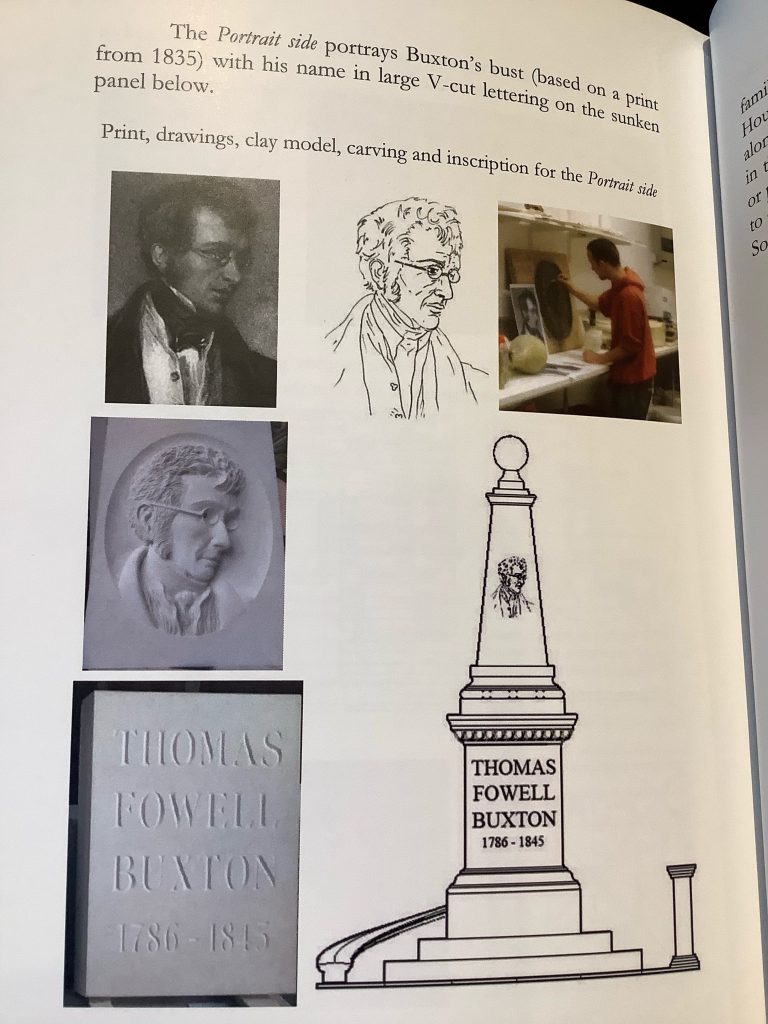 As love blossomed so too did a firm friendship between Buxton and his sister-in-law Elizabeth. He supported her work with ideas as well as money and joined her Association for the Improvement of Female Prisoners at Newgate. In 1818 he became MP for Weymouth which enabled him broaden his work towards prison reform, the abolition of slavery and an end to capital punishment.
To honour this wonderful man, The Thomas Fowell Buxton Society was formed in 2010 to raise a monument in Weymouth in his honour and to increase awareness of Buxton and his work.
The unusual monument was designed by Peter Loizou and the 144 stones were carved by Weymouth College students under the tutelage of Master Craftsman Richard Mortimer. It was unveiled on Bincleaves Green in 2017. There are also memorials to Buxton in London, Jamaica and Sierra Leone.
He and Elizabeth remained close friends until his death aged 59 at Northrepps Hall, Norfolk in February 1845. Some said he wore himself out when he took over the campaign for the abolition of slavery on William Wilberforce's retirement in 1825. Like Elizabeth, he suffered great loss during his lifetime including the deaths of four children within five weeks.
Elizabeth suffered greatly parting with beloved family and friends and was very upset by Buxton's death. She died herself eight months later aged 65. Both will be remembered always for their outstanding achievements in making ours a better world.

Featured Publications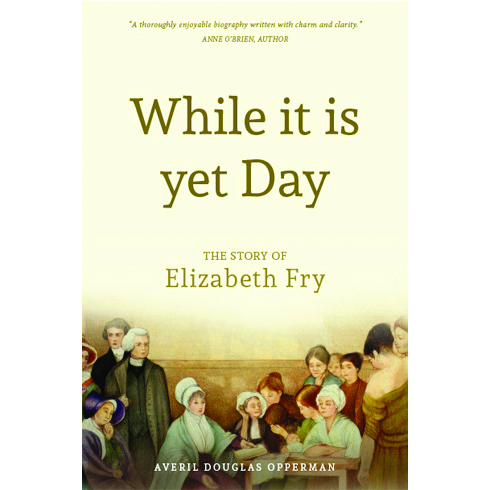 While It Is Yet Day:
The Story of Elizabeth Fry
WHILE IT IS YET DAY is the unputdownable biography of Elizabeth Fry by Averil Douglas Opperman (adapted from an original work by Janet Whitney). Radical social reformer and Georgian celebrity, Fry was one of the nineteenth century's most extraordinary women. Perfect for fans of Mary S. Lovell, Amanda Foreman and Tracy Borman. Born the daughter of a Quaker banker, Fry was eighteen when she commandeered a laundry room to begin her own school.  At twenty, she wed Joseph Fry and, […]
Read More