May 8, 2021
Elizabeth Fry and Eric McGraw – Kindred Spirits
I thought of Elizabeth Fry the moment I read of Eric McGraw's death. He would have been a man after her own heart. He started the monthly prisoners' free colour newspaper, Inside Time, in 1990 and it's now read by over 60,000 people. The weekly website has over 100,000 regular visitors and there is even an app to keep families in touch.
What an excellent achievement and it would have been so complementary to Fry's work. In Victorian times she tried hard to remove the stigma surrounding women prisoners. Rounding up Quaker family and friends to help with finance and provisions, she improved the living conditions for women and their children, initially at Newgate Prison but later worldwide.

She provided schooling and found work for them to do during the day – patchwork quilts, making socks – which they could then sell to raise money for their release. They clothed their children and themselves first – all with fabric provided by Fry's team of volunteers. Regular bible readings while they worked helped with their education.
Eric McGraw was a director of the prisoner befriending charity, New Bridge from 1987 to 2002 to "bring light into the darkest places" a quote which could have come from Fry herself. Now the New Bridge Foundation, its 2000 volunteers have befriended 671 prisoners, travelling 126,383 miles to visit them and exchanging over 9,300 letters.
McGraw had a colourful life. He was born Donald Campbell in 1945 in Northumbria and offered, reluctantly, for adoption by his mother who already had seven children. (Some 40 years later, he traced her and they were re-united.) Robert and Elizabeth McGraw adopted him and he lived in Middlesbrough. But when he was 12 they divorced and he was put into care. With bravery and determination he finished school and then completed a degree at Chicago University.
In 1966 he went to Sweden and taught in the university city of Orebro. On his return to the UK he taught at a remand centre and two technical colleges. He became director of Population Concern in 1974 dramatically increasing its revenue for programmes in the developing world.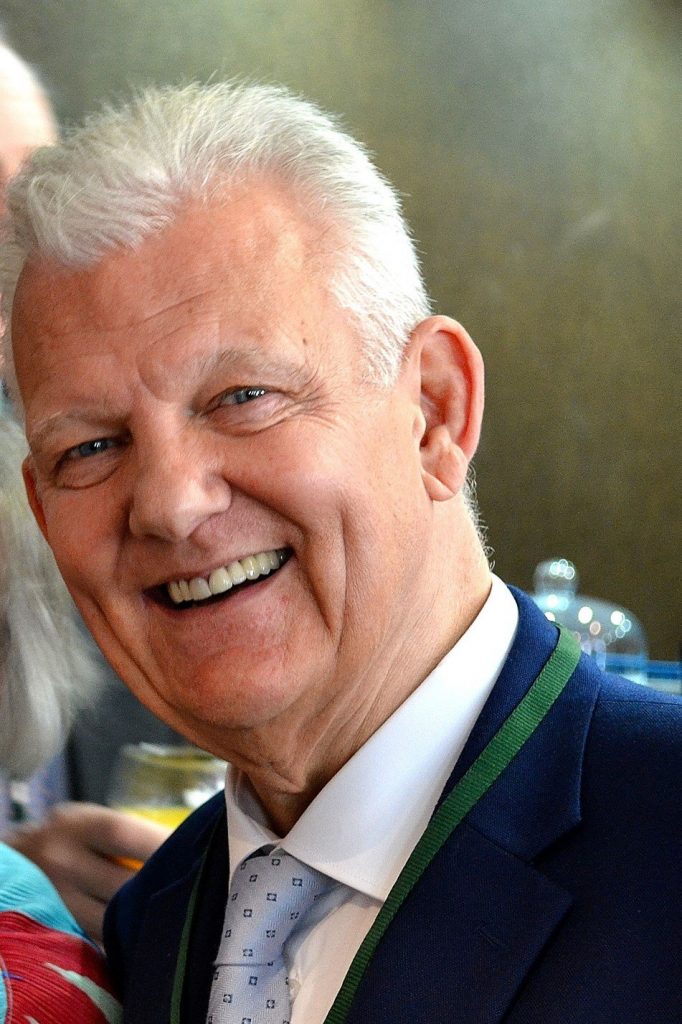 Ten years later he was travelling again – this time to New York as consultant to the United Nations Development Programme. He published Population: The Human Race in 1990 and his friend the late Duke of Edinburgh provided the foreword. They met in the car park following a Buckingham Palace reception. McGraw's car wouldn't start and the Duke came out to help him and together they got the car going and a firm friendship too!
But, like Elizabeth Fry, what most concerned him was the cause of prison reform and rehabilitation of prisoners. He won the Guardian Jerwood Award for excellence in the field of social justice in 1994 and later was made an MBE. Receiving the Longford Trust's Lifetime Achievement Award rounded off a remarkable life's work.
And just in case you think his life was all work and no play, it wasn't. For 14 years he was front-of-house in a piano bar which he and his second wife, Svetlana ran in Taunton. Not sure that Fry, good Quaker that she was, would have been so keen on that!
By Averil Opperman
A Tribute to Eric McGraw | The New Bridge Foundation

Featured Publications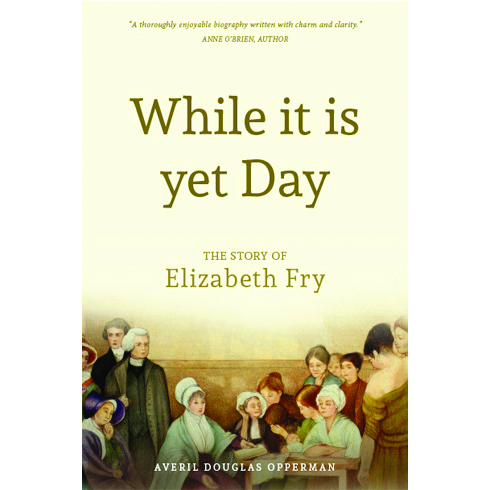 While It Is Yet Day:
The Story of Elizabeth Fry
WHILE IT IS YET DAY is the unputdownable biography of Elizabeth Fry by Averil Douglas Opperman (adapted from an original work by Janet Whitney). Radical social reformer and Georgian celebrity, Fry was one of the nineteenth century's most extraordinary women. Perfect for fans of Mary S. Lovell, Amanda Foreman and Tracy Borman. Born the daughter of a Quaker banker, Fry was eighteen when she commandeered a laundry room to begin her own school.  At twenty, she wed Joseph Fry and, […]
Read More