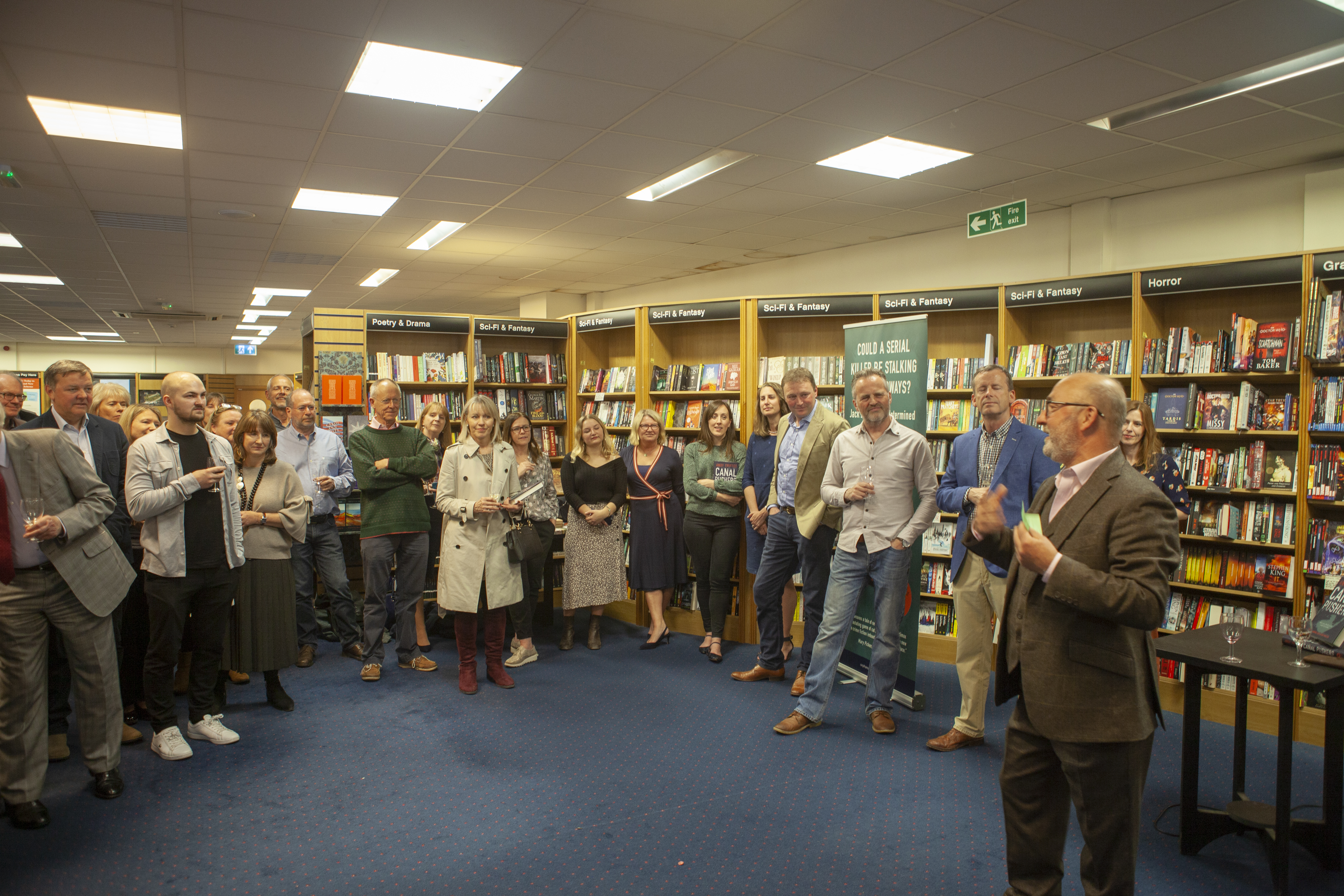 April 25, 2019
Launch Party for a Debut Author
My, what a swell party that was! I suppose the launch party for any debut author's first book is always going to be a memorable occasion. But what made it special for me?
One hundred guests for a start. But not just any old guests. The gathering was a carefully selected mixture of best friends, former work colleagues, neighbours and family members including father (81), mother (80) and wife, son and daughter which guaranteed bucket loads of goodwill from the start.
Then there was the preparation by Waterstones of Worcester and Orphans Publishing. The beautiful hardback cover of Canal Pushers seemed to be everywhere. It filled the window by the front door, sprawled across a table at the top of the escalator and was neatly piled on an assortment of tables and book stands. The displays had a simple message: let no-one be in any doubt – this book has arrived.
My wife Helen jokes that I'd make a speech at the opening of an envelope. Harsh but true. And so, I began by filming my captive audience on a smart-phone for posterity. I had rehearsed a 15-minute oration to my dogs during countless riverside morning walks. They were indifferent (the dogs I mean) and on the night I struggled with emotion when I tried to explain how Canal Pushers was the fulfilment of a life-long boyhood ambition.
My editor Debbie said nice things about my willingness to take direction. A friend and publisher said nice things about the book. Everyone said nice things about my speech. Wine was drunk and, as is the nature of such events, I tried to make sure I said hullo to everyone without ever having the chance for a proper conversation.
And then people queued up to buy the book. What?? They're paying good money and they will actually read it? Terrifying. The least I could do was sit and repeatedly scribble my signature (which, I admit, has been much practised recently).
And then we were out onto the city's streets for a short walk in the falling light of a Spring evening to the after-party where friends ensured a steady supply of very dry gin-martinis were pressed into the author's very willing hands. "We've never been to a book launch before," they all told me. "Neither have I," I admitted. "But I'm enjoying this one."
In fact, I can't wait to do it all again. The only problem is I have to write another book. Ah well…here goes…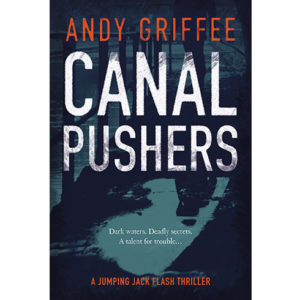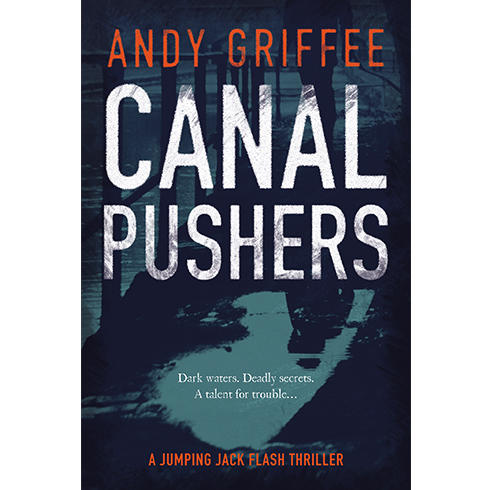 Featured Publications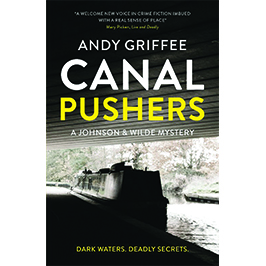 Canal Pushers: Johnson & Wilde Crime Mystery 1
Book 1 in the Johnson & Wilde crime mystery series, featuring ex journalist Jack Johnson, the enigmatic Nina Wilde, and a narrowboat with a top speed of 4 miles per hour… Jack Johnson is newly divorced, recently made redundant and in search of a fresh start. But when a young boy he meets on the canals turns up drowned, trouble seems determined to follow him. With the encouragement of Jack's unlikely companion, Nina, who's come aboard his narrowboat, Jumping […]
Read More