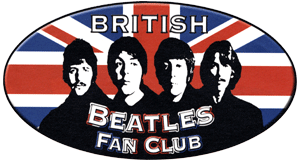 An exclusive offer for members of the British Beatles Fan Club
A copy of the book signed by the authors with a personal message written by them. Plus a free gift: the full set of VISUALISING THE BEATLES bookmarks: Paul, John, Ringo and George.
If you'd like the authors to write a specific message or the book is a gift for someone else please type your message or the name of the recipient in the box below and the authors will inscribe this for you.