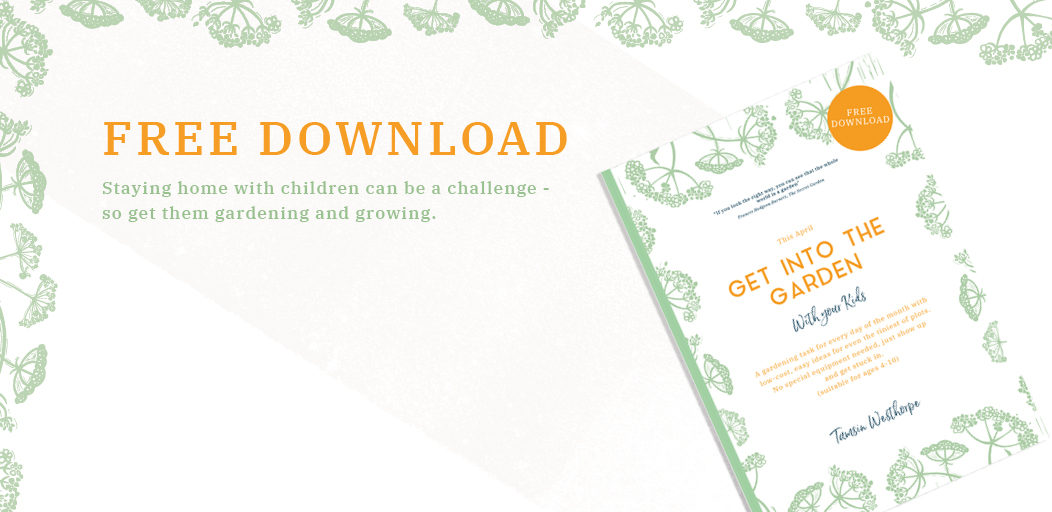 March 26, 2020
30 Days of Fun in the Garden This April
With the world a very unsettling place at the moment, we wanted to offer people something fun, free and full of positivity. At a time when we're all looking a little anxiously towards the future, if instead we look outside the window we can see that spring has well and truly sprung – so let's make the most of it. The wonderful Tamsin Westhorpe, author of Diary of a Modern Country Gardener, has written this 30-day challenge to gardening activities you can share with children this April. Whether you have a huge country garden or a tiny town plot, or perhaps just a sunny windowsill, this diary of things to keep your hands and minds busy is the perfect distraction. The projects are all low-cost and don't require any special skills or equipment – you can improvise with whatever you have to hand.
We hope this will spread a little joy – do please share widely and we'd love to see your results on twitter, Instagram or Facebook so don't forget to take photos of your results and tag us in.
Wise, witty and described by one reader as "better than beta-blockers for stress", find out more about Tamsin and Diary of a Modern Country Gardener here
Happy growing!