Black Dog Sunday
£5.00
Purchase Ebook
You can also buy this book in Ebook format, please use the links below to purchase from your device's store
Black Dog Sunday
ALL PROFITS FROM THE SALE OF THIS EBOOK WILL GO TO CHARITY.
We're delighted to be offering this ebook in support of some brilliant UK charities that work with communities who might be finding the lockdown during the pandemic particularly tough. Karma Nirvana, Roshni Birmingham and The Sharan Project all inspired the author in her research into issues affecting the characters in the novel.
"Tom? It's me, Samira Khan. I'm sorry if I woke you up. But you said I could call any time."

"I did, didn't I?" 

"Well, any time is now," I say.
Samira is a typical teenager but when a life outside her strict upbringing beckons at the same time that an arranged marriage seems inevitable, Sam suddenly wakes up. Her friendship with Tom, founded in the youth theatre they both attend, is at once a problem to solve and a potential way out. But it's not as simple as just stepping away from the city into the green hills…
Part unconventional love story, part tragedy, Black Dog Sunday is a debut novel with heart and compassion, and filled with hope for the future.
ABOUT THE AUTHOR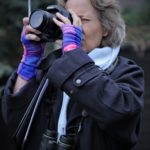 Carly Tinkler is a freelance landscape architect and writer, whose work takes her around the world, and the fusion of people, place and culture fascinates her. An early draft of Black Dog Sunday was longlisted for Mslexia's 2013 Novel Competition. Carly has two grown-up sons and a grandson who live in far-flung places, and lives in Malvern.
Reviews